Cory Bernardi set to introduce motion into Senate to back cartoonists in the wake of Mark Knight controversy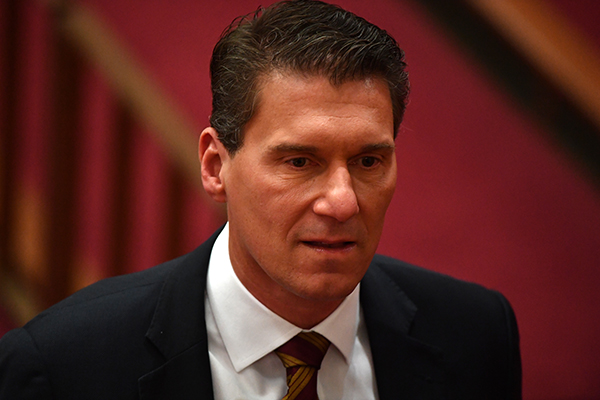 Senator Cory Bernardi will introduce a motion in parliament today calling on the Federal Government to back cartoonist Mark Knight in the wake of the international condemnation of his Serena Williams cartoon.
The cartoon has been slammed as racist on the world stage and has made headlines in the US.
RELATED: Cartoonist Mark Knight says he didn't expect furore over Serena Williams caricature 
The Australian Conservatives leader told Neil Mitchell he "didn't care" if the motion, which he will introduce into the Senate today, attracted attention in the US.
The motion calls for the Communications Minister to contact major newspaper and online publications "assuring them of the government's commitment to free speech".
It also calls for the acknowledgement of the role of newspaper cartoons and satires in keeping politicians and figures accountable.
"What I'm tired of is the absurdity of this hysterical and hypocritical outrage," he said.
"It's non sensical, having spent time in the States I realise how racially divided they are.
"I am not going to take lectures, and I don't think our country should take lectures from international organisations or other nations about how we should be dealing with Australian values and Australian cultures."
Click PLAY to hear more
Photo: AAP image