Crane chain snaps at work site, killing one and injuring others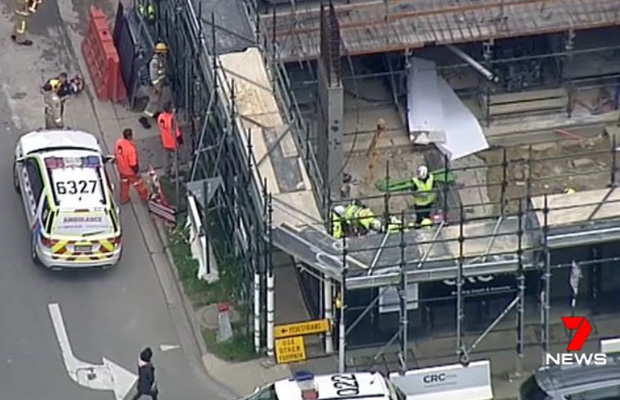 A worker has been killed and two others injured after a crane dropped 1.5 tonnes of concrete at a Box Hill construction site.
3AW Afternoons was alerted to the horrible incident on Whitehorse Road on Thursday.
It is understood a crane, which was transporting a tub of concrete, dropped its load into a pit where three men were working about 12.20pm.
Click PLAY below to hear Tom Elliott speak with WorkSafe
John Setka from the CFMEU told Denis Walter the crane company involved, Clarke Cranes, is the same as the recent Richmond crane incident.
"Yes it is, same company," Mr Setka said.
"From what we can tell, one of the hammer head cranes it looks like the hook's come off with the kippel, which is the big bucket full of concrete.
"It's a mechanical failure.
"It's pretty traumatic, absolutely shocking."
Click PLAY below to hear the details
The construction was due to be a 12-storey residential complex, to be completed by 2019/2020.