'Treacherous' weather: Southern Victoria lashed by dangerous winds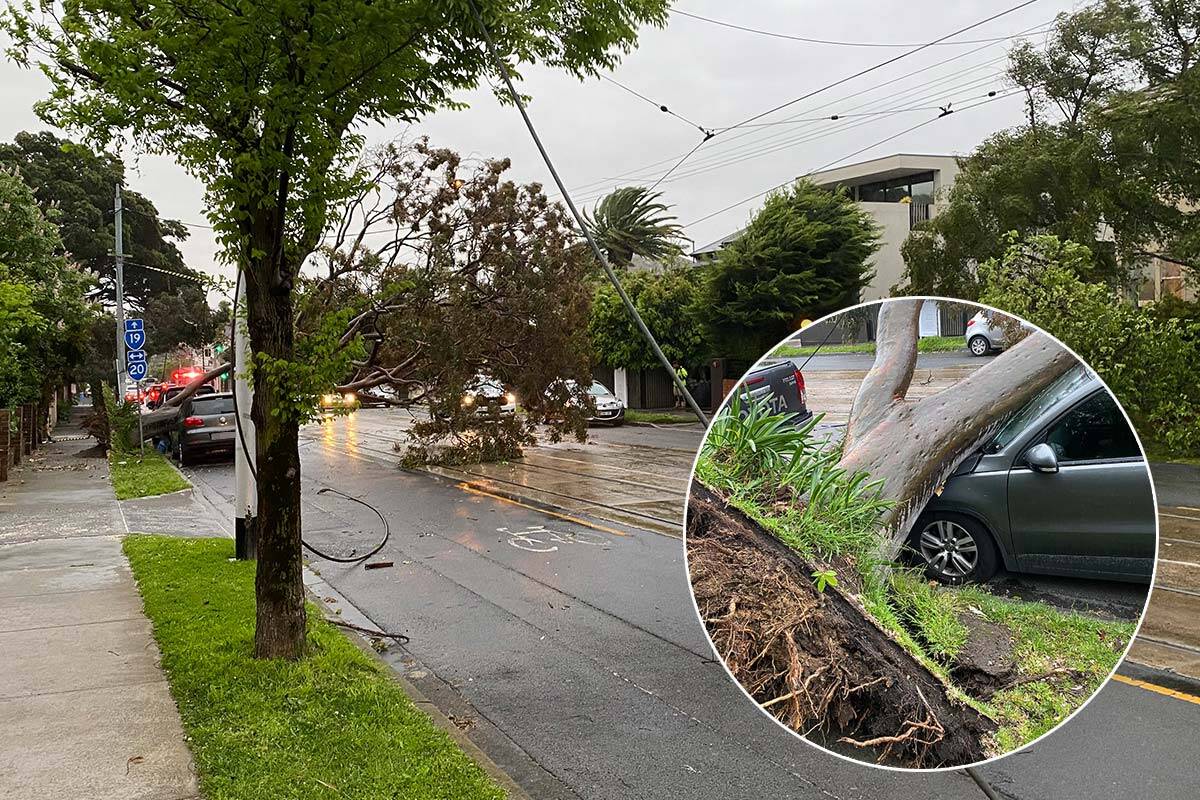 Fierce winds, thunder and lightning struck much of Victoria overnight.
Winds of 90km/h to 100km/h have hit Melbourne early this morning, and they're were expected to increase with a southwesterly forecast to bring damaging winds of more than 110km/h.
See photos of the storm damage HERE
"Around 8am we're going to have some even stronger gusts come through … we could see gusts of 110km/h down at the Mornington Peninsula and some of the Bayside suburbs," senior meteorologist at the Bureau of Meteorology, Michael Laczko, told Ross and Russel.
The wind change follows a wild night across southern parts of the state, including Melbourne, with gale force winds bringing down trees and knocking out power.
In Hawthorn, a car has been crushed by a fallen tree (image above).
At Mount William in the Grampians, the highest recorded wind gust was 143 kilometres an hour.
Thankfully, the risk of thunderstorm asthma has fallen.
"The latest pollen forecast suggests we're low to maybe moderate pollen today so the risk of thunderstorm asthma is much reduced, and we're not expecting thunderstorms, just very strong winds,' Mr Laczko said.
Chris Miller from the Department of Transport has urged anyone who can delay travel to do so, as trees and power lines are down across the state.
"It really is treacherous," he told Ross and Russel.
Press PLAY below to hear more about the wild weather
PHOTOS: Roof blown off and truck toppled as dangerous winds hit Victoria