David Neitz recalls his 'shattering' conversation with Neale Daniher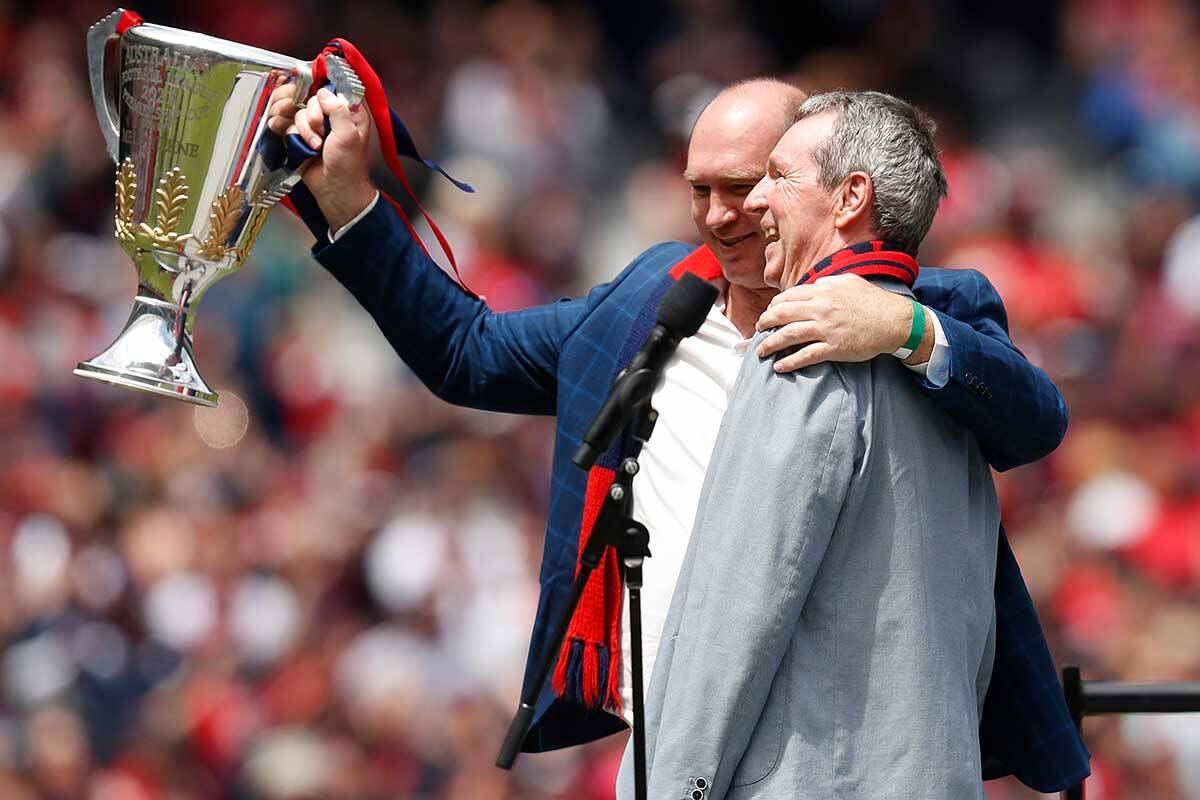 Former Melbourne captain David Neitz has opened up about the "shattering" moment Neale Daniher told him he had motor neurone disease.
Neitz spoke with 3AW on Monday, ahead of his trip down the Big Freeze slide at the MCG.
Neitz was captain under Daniher while he was coaching Melbourne.
He said finding out his old mentor had MND was still a vivid memory.
"It was a shattering experience," he said.
Press PLAY below to hear the full interview
(Photo by Michael Willson/AFL Photos via Getty Images)