Dining with Den – Pound Cake Cookies (with Pecan)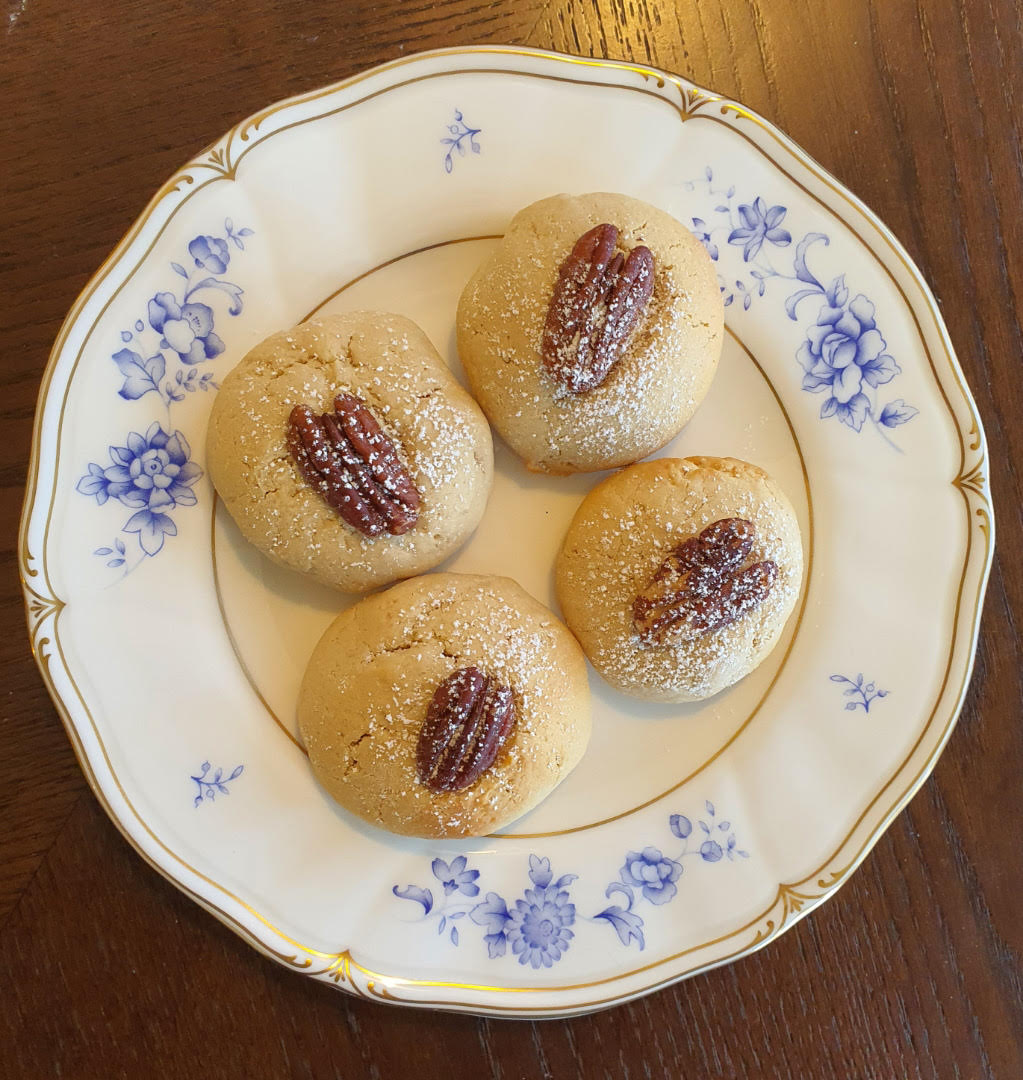 POUND CAKE COOKIES
INGREDIENTS:
2 cups all-purpose flour
1/2 teaspoon salt
1/2 cup unsalted butter, softened
125 grams of cream cheese, softened
1 cup firmly packed light brown sugar
1 large egg
1 & 1/2 teaspoons vanilla extract
about 24 pecan halves
DIRECTIONS:
Whisk together the flour and salt. Set aside.
Using an electric mixer on medium speed, beat the butter, cream cheese, and brown sugar until light and fluffy. Add the egg and mix just until combined. Mix in the vanilla.
Reduce the mixer speed to low. Gradually add the flour mixture, mixing just until combined.
Cover the dough and refrigerate at least 2 hours or overnight.
Preheat oven to 180°C. Line baking sheets with parchment paper or silicone liners.
Roll the dough into 1-inch balls. Place about 2 inches apart on the prepared pans. Press a pecan half into the top of each dough ball.
Bake 12 to 14 minutes, or until the edges are golden brown. Cool on the pans for 5 minutes. Then transfer the cookies to a wire rack to cool completely.