Eagles legend confirms senior coach ambitions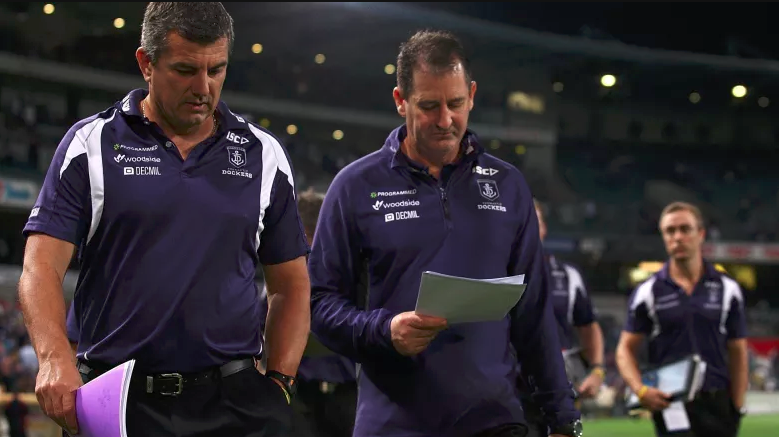 Two-time West Coast premiership player Peter Sumich has confirmed he still holds AFL coaching ambitions.
Sumich joined Fremantle as an assistant coach under Ross Lyon in 2011 but quit at the end of the 2016 season, citing the stresses of being involved in the AFL as a main reason for taking a step back.
Speaking on 3AW Football, he said he's "starting to get the bug back" when it comes to coaching at the highest level.
"I was very close to going to Adelaide next year and working under Don Pyke but I knocked that back," he said.
"I think another 12 months and I'll be cherry ripe to get back into (AFL coaching). I really want to be a senior coach and I think I can – I've been in the caper long enough as an assistant.
"Whether it's a senior assistant role or if there is a senior job available and I happen to take it, that'll be great.
"I know I can coach, I've been in the system long enough and to know I can do a good job. If I got an opportunity, I know I'd get a result.
Sumich said senior coaches who don't reach football's biggest day "within six or seven years" should reassess their futures.
"If you can't make the Grand Final within probably eight years, you've got to have a serious look as to if you should stay on," he said.
"Both Damien Hardwick and Nathan Buckley, they were at their sixth or seventh year but made a Grand Final. I thought they should've been given those years to see whether they (could succeed)."
Click PLAY to hear Peter Sumich's full chat with Shane McInnes on Grand Final Eve