Neil Mitchell details blowout and failures in speed camera network after cyber virus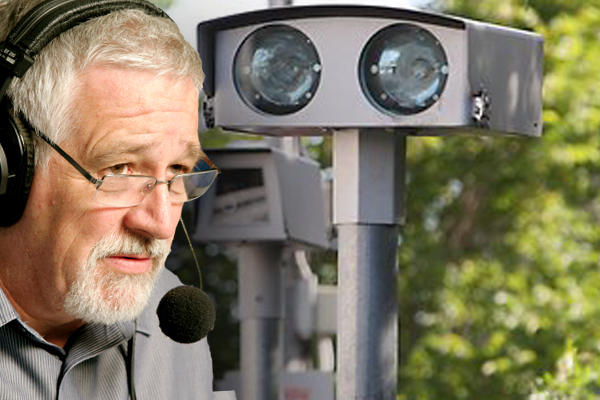 EXCLUSIVE
Neil Mitchell can reveal the software virus that hit some of Victoria's fixed speed and red light cameras last year could cost the budget $18.7 million in lost revenue.
As many as 70,000 motorists nabbed speeding or running red lights went unpunished.
At the time, it was revealed Police Minister Lisa Neville wasn't aware of the cameras being infected with the WannaCry virus until it was reported exclusively on 3AW Mornings.
Neil Mitchell said the road safety campaign has taken a step backwards as a result and there was a "cover-up".
The cameras were turned off after a computer virus infected 55 intersection cameras.
It is a very expensive stuff-up – Neil Mitchell
A review by the Road Safety Camera Commissioner John Voyage exposed serious flaws, in the report he writes – "Having completed my investigation, the program is not appropriately structured to ensure ongoing success and support potential future growth in fixed road safety cameras across Victoria."
Neil Mitchell said the system was vulnerable.
"We don't know what happened, almost a year on," he said.
"We were played as fools – the government was played as fools."
Click PLAY to hear more
In the studio today, Ms Neville said she was stunned at the outcome.
The private operators and government department responsible failed to notify the government of the problem.
Ms Neville: A decision was taken…we needed to take them offline, re-certify and maintain them.
Neil: It's cost you about $20 million and 70,000 fewer bookings, is that right?
Ms Neville: It is in that range. It is ugly.
Click PLAY to hear more from Police Minister Lisa Neville 
Mr Voyage said the virus had no impact on the integrity of the road safety camera program and no inappropriate infringements were issued.
"The real question was how did the virus get into the system and what can be done to improve how it's being run," he said.
"The lessons which have been learnt from it relate to the governance of the scheme and the processes involved."
Click PLAY to hear from Speed Camera Commissioner John Voyage on 3AW Mornings