FIRST ON 3AW | Gillon McLachlan addresses Fremantle investigation, Dane Swan and Mark Thompson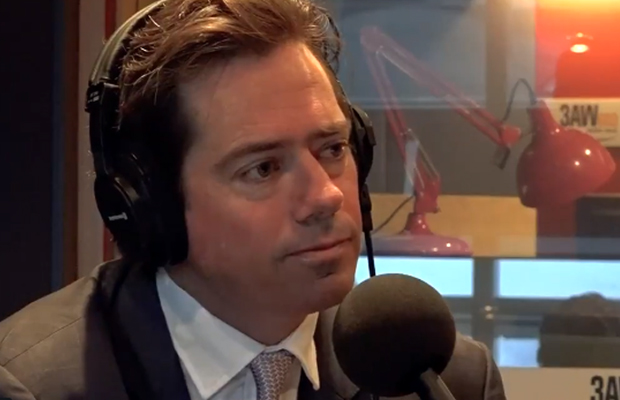 AFL boss Gillon McLachlan says it's "perfectly fair" for details of an investigation into claims of harassment at Fremantle to remain secret.
Ross Lyon has been named as the official at the centre of the investigation, however, that has not been confirmed by either the league or club.
Speaking with Neil Mitchell, McLachlan said there was no obligation to make details public.
"It's a complainant-centric model," he said of the AFL's respect and responsibility policy.
"As long as there is a transparency of the issue, the person who has transgressed is held accountable by either the employer or the policy, then it's perfectly fair for the complainant to ask for confidentiality."
He said it wasn't fair to compare the matter to that involving two AFL executives that resigned last year.
"The issue with my executives was totally different," he said.
"There was no allegation of anything improper towards the women."
McLachlan also addressed the Dane Swan matter, as well as Mark Thompson being charged with drug offences.
Click PLAY below to hear more on 3AW