Victoria shuts border to NSW, Melbourne COVID-19 cluster grows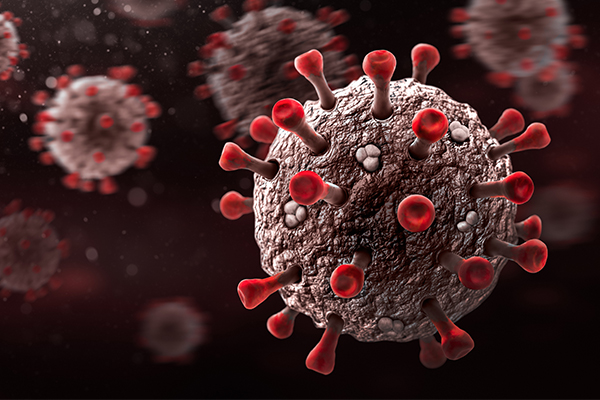 Victoria's border with NSW will shut from midnight tonight.
But the news comes as Victoria manages its own outbreak of COVID-19.
As of December 31, eight cases of the coronavirus had been detected in the community.
That has seen the Victorian Government tighten restrictions again.
Masks are now mandatory in all inside spaces, other than your own home.
It's believed the coronavirus made its way into Victoria through a returned traveller from NSW.
Another 10 new cases were detected in NSW in the past 24 hours.
"In light of this new information, and also on advice from our public health team, I am here to advise that from 11.59pm from 1 January 2021, Victoria will close the borders to the entire state of NSW," Acting Premier Jacinta Allan said.
She said it would give time to Victorians currently in NSW to make it home.
Victorians returning home will need to isolate and take a COVID-19 test.
Contact tracing has revealed numerous places of concern:
Smile Buffalo Thai restaurant at Black Rock on December 21.
Mentone/Parkdale beach on December 27 between 10am – 4.30pm.
Century City Walk and Mocha Jo's at Glen Waverley on December 28 between 1.30pm – 5.30pm.
Katialo restaurant at Eaton Mall at Oakleigh on December 28 between 7pm – 8.15pm.
Holy Family Parish Catholic Church at Doveton on December 26 between 4pm to 6pm.
Fountain Gate Shopping Centre on December 26, visiting Kmart, Big W, Target, Millers, King of Gifts, Lacoste.
Cape Schanck, National Golf Club, December 30 11.40am – 1.30pm.
Wonthaggi Plaza on December 28 between 1:30pm – 2.30pm, visiting Kmart.
Woodlands Golf Club, Mordialloc, on December 23 and again on December 28.
Royal Brighton Yacht Club on December 29 between 12pm – 1:30pm.
Village Century City on December 28 between 2:45pm – 5:30pm for the 2:45pm showing of Wonder Woman 1984 (Gold Class).
Melissa Oakleigh Restaurant at Eaton Mall on December 28 between 7:30pm – 8:15pm.
COSTCO at Moorabbin on December 30 between 10:45am – 12:15pm.
Mocha Jo's, Glen Waverley, on December 28 between 1:30pm – 1:45pm.
Coles Hallam at Hallam on December 30 between 6:15pm – 6:30pm.
Forest Hill Chase Shopping Centre on December 28 between 12:00pm – 2:00pm.
The locations have all had a confirmed case visit while infectious.
People who have visited these sites are urged to monitor for symptoms and get tested.
The cases are in isolation, as are their close contacts.
Close contacts have been detected in Melbourne, Barwon Heads and Leongatha.
One of the positive cases is from Leongatha.
Coronavirus fragments were also detected in wastewater in Lakes Entrance on December 29, sparking fears the virus may be in the area.