Footscray factory fire: What the MFB knows about what's burning inside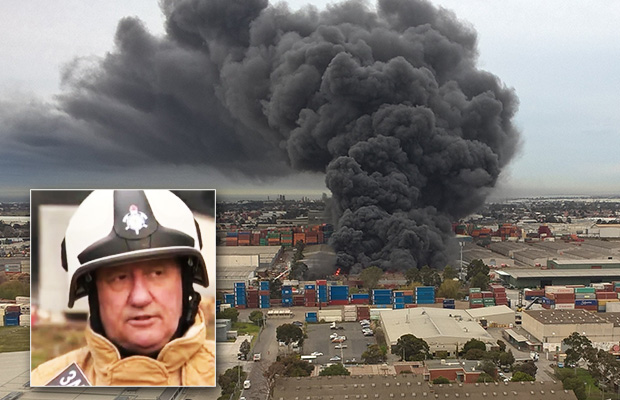 The MFB has warned that residents in Melbourne's western suburbs could be forced to evacuate if weather conditions hamper the fire effort this morning.
Acting MFB Deputy Chief Ken Brown said a number of chemicals are "causing grief" and there is a strong smell of acetone at the fire scene.
"There's oxy-acetylene, acetone and some other goods which is causing us grief with a number of explosions, which we're not happy about," Mr Brown said.
"Depending on what the chemicals are and what the products are burning that could give the black smoke, all we know is, it's not good.
"We know we've got the smell of acetone around the fire scene.
Click PLAY below to hear the full details
Mr Brown said this fire is an "eight-alarm" fire, the same as the one at the Coolaroo the recycling plant.
The factory is "about half the size of the MCG" but firefighters have managed to stop the blaze spreading so far.
Ross asked Mr Brown if evacuation is a possibility for residents.
"Just depends on the weather, if an aversion layer comes in which brings the smoke down into the community," he said.
"We will talk to the residents about possible evacuation if it gets to that stage."