Former Melbourne president shares the story behind THAT public spray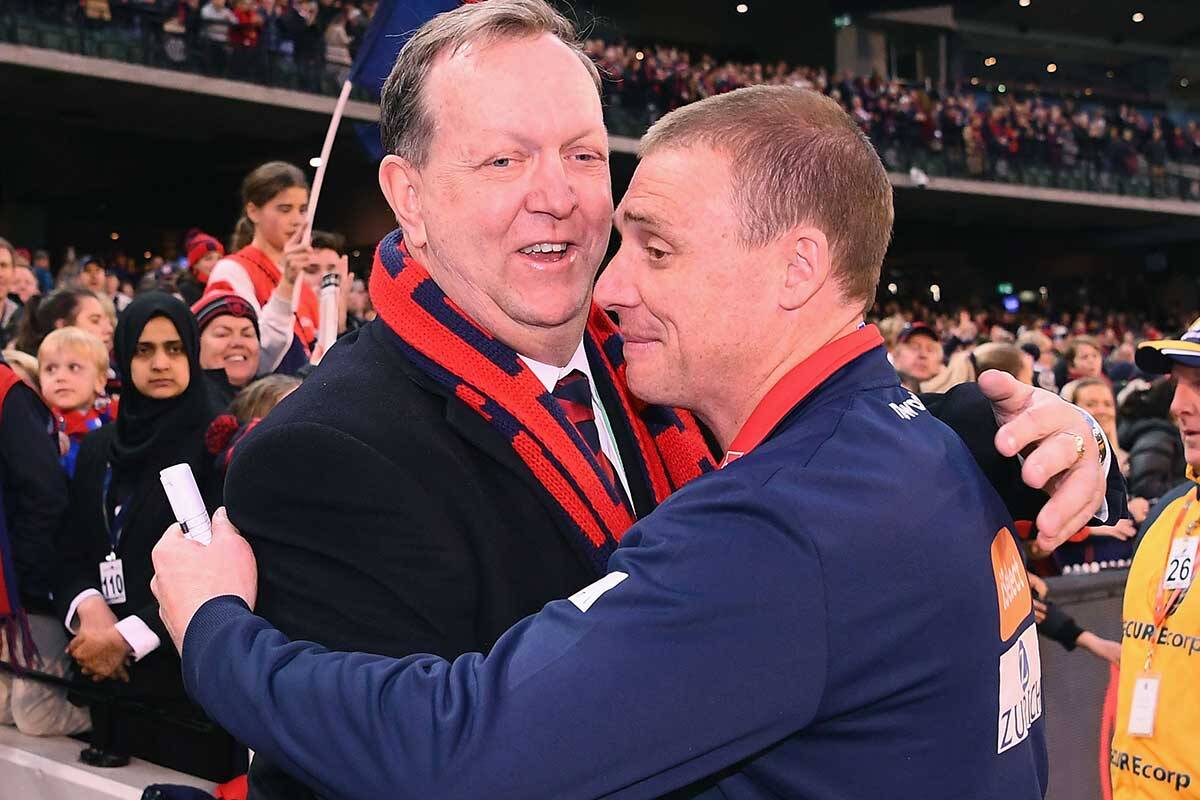 Former Melbourne president Glen Bartlett says there was no link whatsoever to his departure from the role and the now infamous bake he delivered in the middle of last season.
Bartlett slammed the "insipid" and "disgraceful" Demons following a flogging at the hands of Port Adelaide, saying the club didn't hand out jumpers in "Wheeties packets" and similar efforts would "not be tolerated" moving forward.
Fast forward just over 12 months, and the club won a premiership.
"There has been a lot said about it, and a lot misreported about it, as well," Bartlett told 3AW when asked about it on Thursday.
He said it was "complete and utter nonsense" to link that bake with his departure.
Press PLAY below to hear Glen Bartlett explain what led to the spray
(Photo by Quinn Rooney/Getty Images)