'Frankly atrocious': Former St Kilda coach blasts current Saints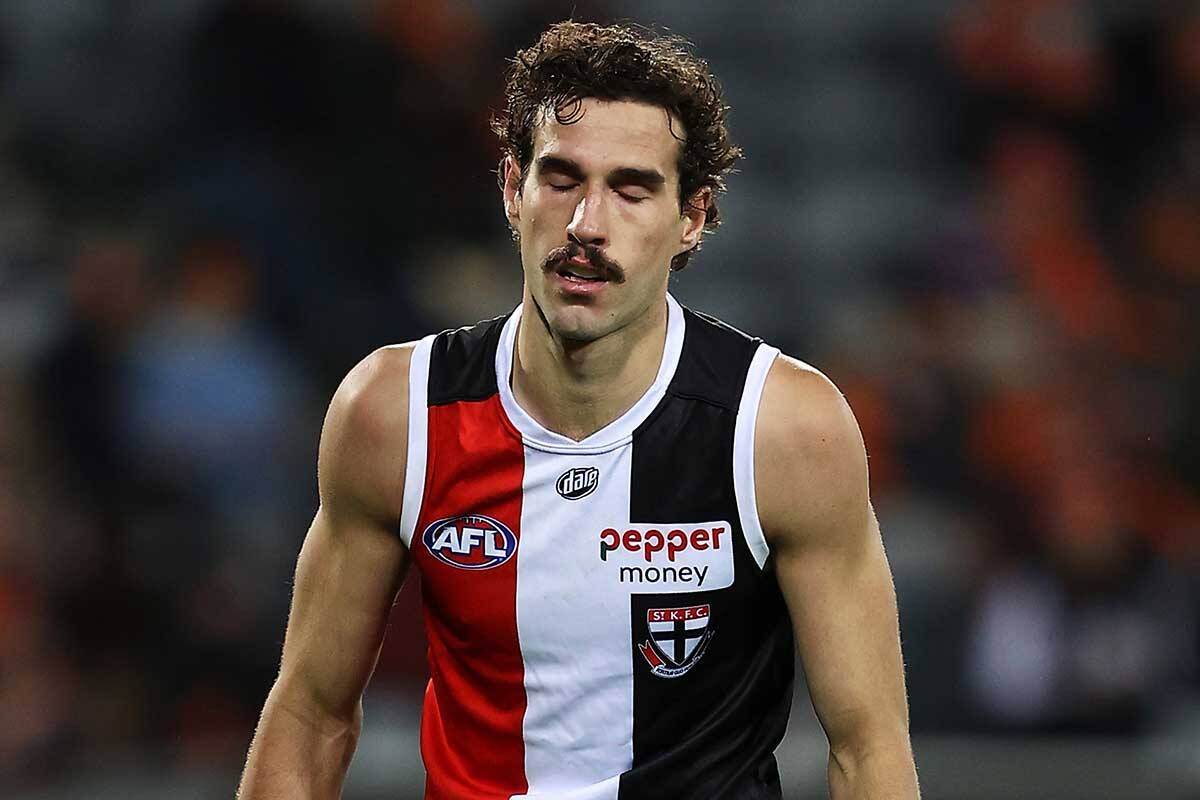 Former St Kilda coach Grant Thomas has ripped into the current Saints over their "atrocious" body language on the field.
And he's named names.
The Saints' season is slipping away after a promising start, with Sydney brushing them aside by 51 points on Saturday night.
Speaking on 3AW, Thomas said too many players "spat the dummy" when things weren't going their way.
"I've been watching for a while now and haven't said anything, but the body language and demeanour of some of our Saints players is frankly atrocious," he said.
Thomas said young gun Max King was an "incredible talent" but let himself down, at times, with his attitude.
"He sooks and mopes around and he does it even when the team is winning, which means he's got high pride for his own performance," he said.
"But if he isn't playing well and the team is, he doesn't seem to get captured up in that 'vibe' with the rest of the team."
He also called into question key defender Dougal Howard.
"Every time Dougal Howard is beaten, he immediately looks for a Saints player to blame," Thomas said.
"He just needs to take responsibility.
"I'm getting a bit sick and tired of watching him blaming others and he needs to improve his body language and demeanour – he's considered a leader at the club."
Press PLAY below to hear his scathing assessment
(Photo by Mark Kolbe/Getty Images)