Essendon draws level with the top eight with victory over Sydney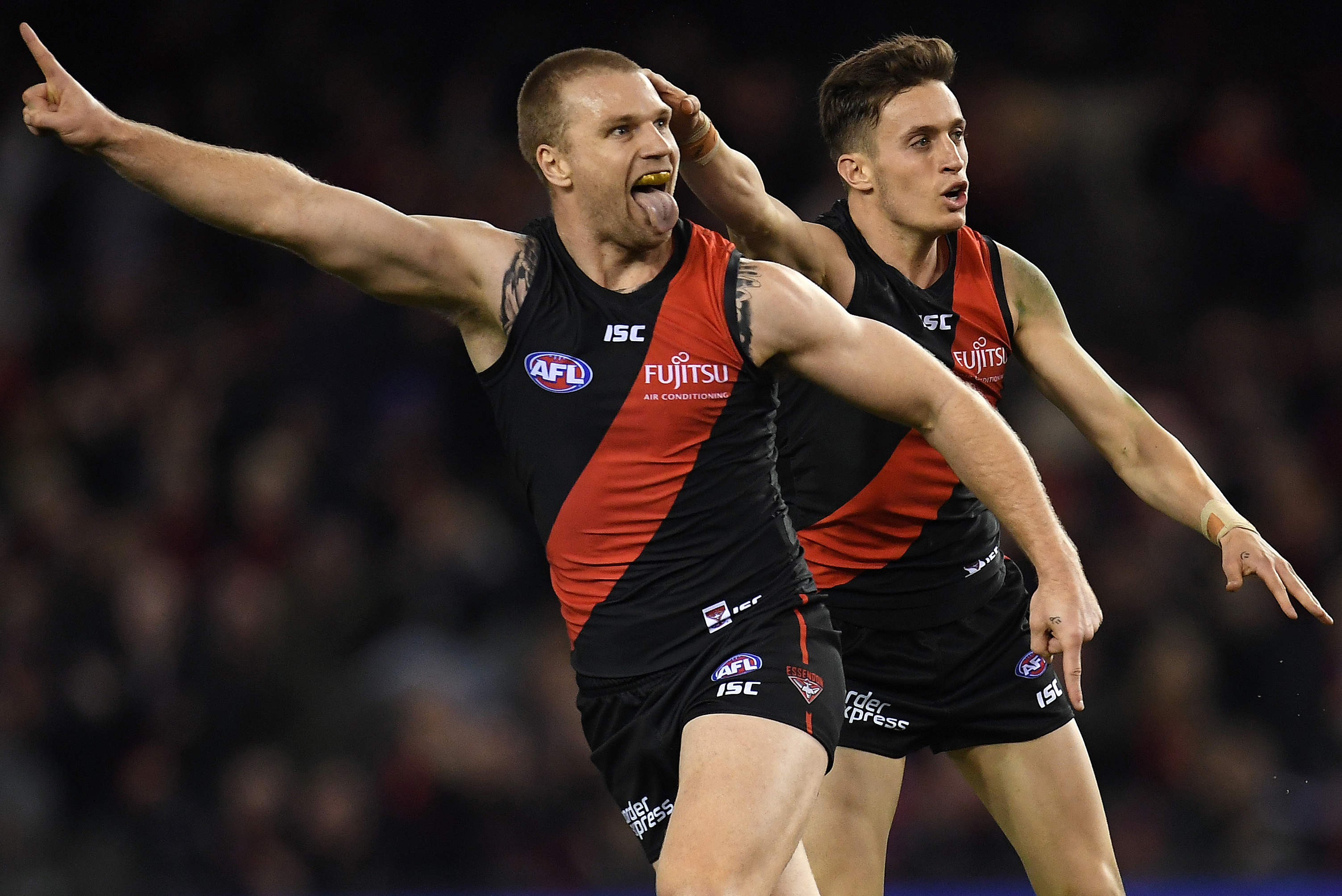 HOW TO LISTEN ONLINE
PRE- AND POST-MATCH: 3AW app or website
MATCH STREAM: AFL app or website
TODAY'S LINE-UP from 6PM: Matthew Lloyd, Tony Shaw, Mick Warner, Dwayne Russell, Bruce Eva, and Jacqui Reed.
Photo: Julian Smith / AAP
=====
FULL TIME
Essendon has beaten Sydney by 43 points.
The Bombers booted the only four goals of the final term to kick away for a commanding win.
The Bombers are now just percentage out of the eight, pending the rest of the round's results.
Tony Shaw said he hopes the Bombers keep their form going.
"It'll be a shame if this side doesn't play finals," Shawry said.
"They could have a big say in a finals series if they got there."
Matthew Lloyd said Essendon's brand has proven good enough against good teams.
Click PLAY for the full-time wrap
Click PLAY for match highlights
=====
HALF TIME
Essendon lead by three points after an action-packed first half.
Sydney had led for much of the second term, before the Bombers kicked two goals in the final 30 seconds to snatch the lead back.
It was a frantic finish to the half!
Click PLAY to hear it play out
=====
THE BUILD-UP
The Swans are fourth, well ahead of the Bombers (11th).
But after Essendon's mid-season resurgence, and Sydney's loss to Gold Coast last week, this one has really tightened up.
The stage is set for a cracking game, and the No. 1 commentary team in the game 3AW Football has it all covered!
BELOW: Follow live commentary highlights throughout the weekend.