Geelong THUMP Gold Coast in their return to Metricon Stadium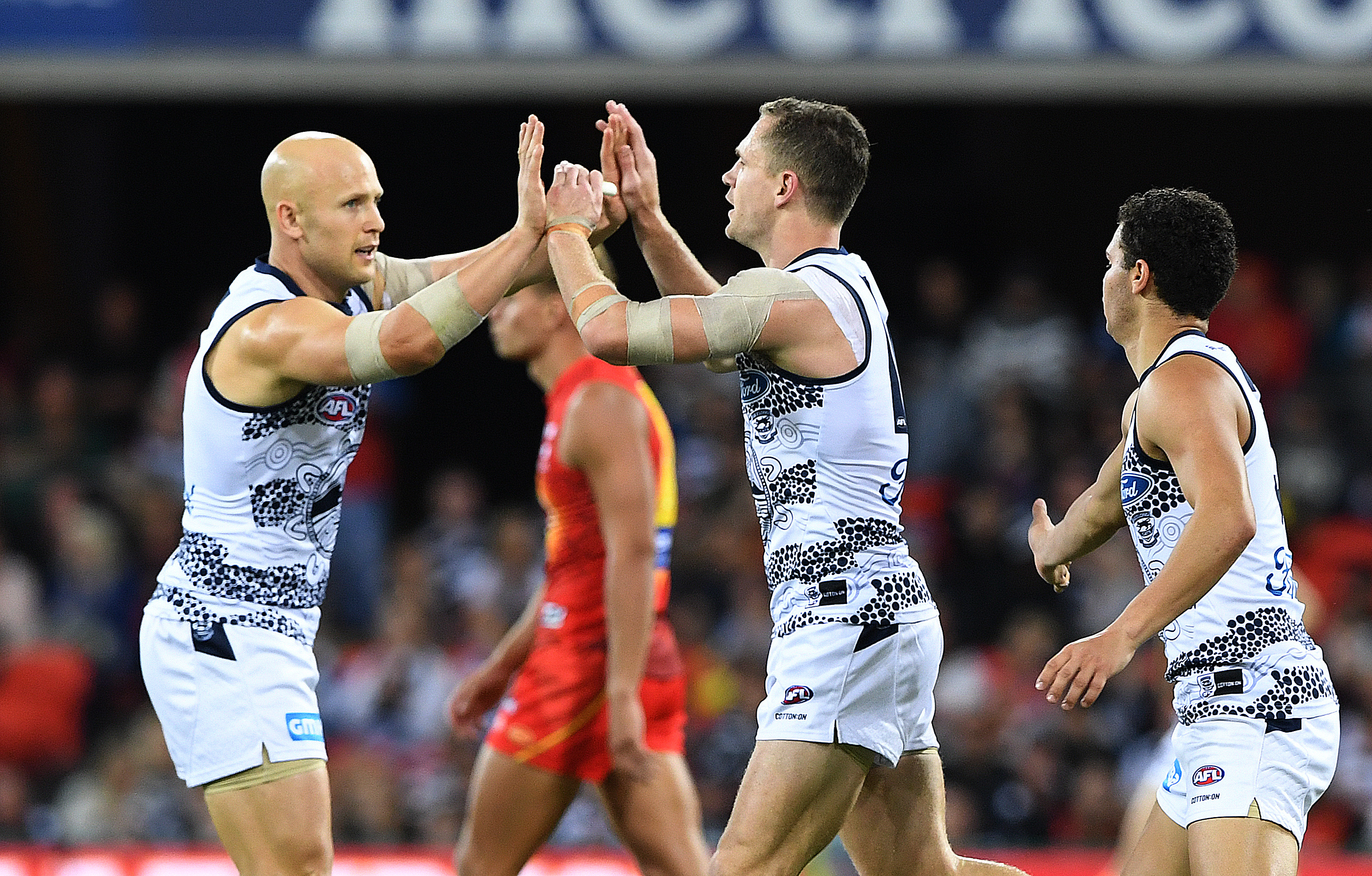 HOW TO LISTEN ONLINE
PRE- AND POST-MATCH: 3AW app or website
MATCH STREAM: AFL app or website
TODAY'S LINE-UP from 4.30PM: Tony Shaw, Bruce Eva, Nick Butler, and Jacqui Reed.
Photo: Dave Hunt / AAP
=====
FULL TIME
Geelong has kicked away to an 85-point win.
The Suns have three injury concerns out of the match: Aaron Hall (shoulder), Aaron Young (ankle), and Steven May (ankle).
Gary Ablett was named best afield by Tony Shaw for a 37-disposal game.
Ablett did it all over the ground, as evidence by having both five inside 50s and five rebound 50s.
Two hours ago, Geelong's percentage was 118.

It's now 128.6. #AFLSunsCats

— 3AW Football (@3AWisfootball) June 2, 2018
=====
HALF TIME
Geelong is blitzing Gold Coast at Metricon Stadium.
The Cats booted 7.6 to just one behind in the second quarter to open up a nine-goal lead.
Gold Coast CEO Mark Evans said the quarter wasn't good enough.
"We've been really poor coming out of defence," Evans said.
"We get some things right, but you can see the young team has more to do.
"What you like to see from a team, regardless of what's happening, is a real fight. That will be what Stuart Dew will be most disappointed with."
Click PLAY for the full interview
=====
THE BUILD-UP
The Suns FINALLY return to Metricon Stadium after it was unavailable due to the Commonwealth Games.
And as the Suns return, so too does their former captain Gary Ablett.
Can the Suns make it an unhappy return? Or will the Cats claim the first win at Metricon in 2018?
Follow every moment with the No. 1 commentary team in the game on 3AW Football!
BELOW: Follow live commentary highlights throughout the weekend.