Grill McLachlan: AFL boss fires questions at Neil Mitchell about his clash with Eddie McGuire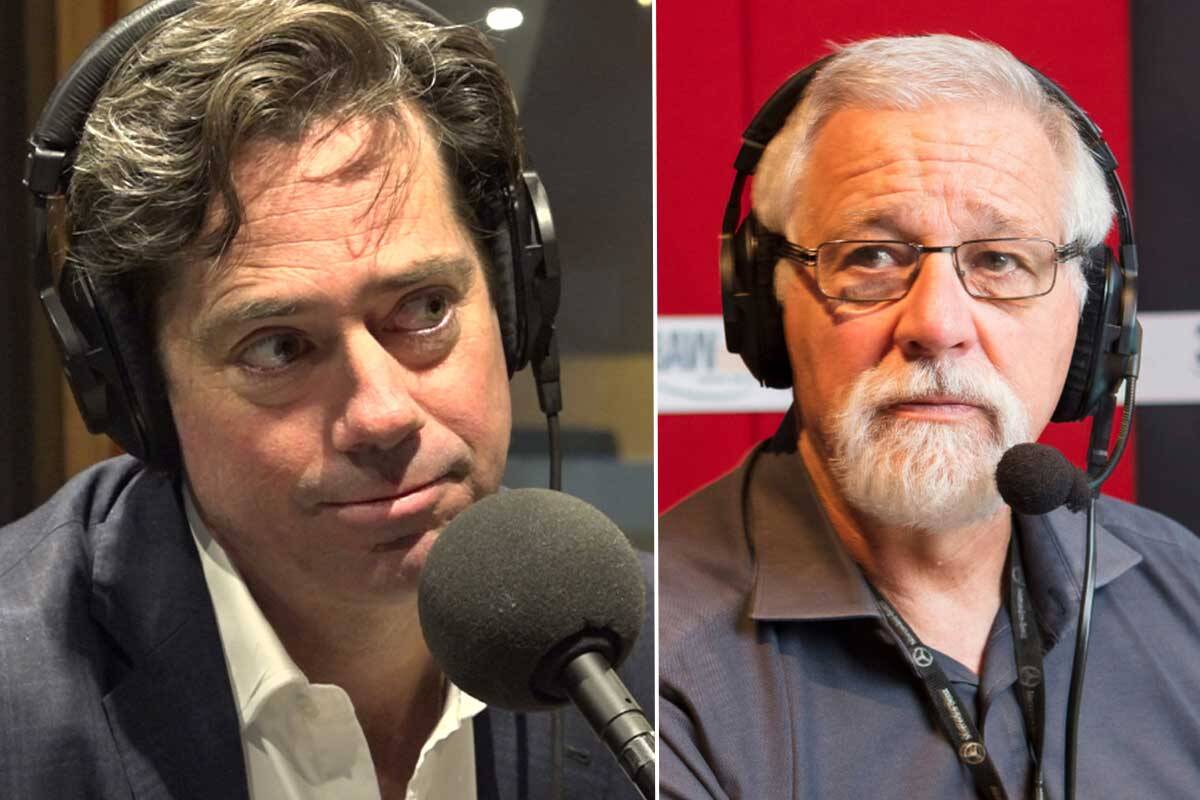 Press PLAY below to hear Gillon McLachlan interrogate Neil Mitchell (full interview below)
AFL boss Gillon McLachlan has turned the tables on Neil Mitchell, firing a few questions at the 3AW Mornings host about his on-air clash with Eddie McGuire.
The league chief executive joined Neil Mitchell on Friday morning.
"What's the deal with you and Eddie? Is it contrived, or real, all of this tension?" McLachlan asked Neil Mitchell.
He also addressed all of footy's burning issues, revealing his immediate 'frustration' after seeing Jordan De Goey's antics in Bali.
Press PLAY below to hear it all
WAR OF WORDS: Eddie McGuire and Neil Mitchell clash in fiery De Goey row