Gun fired in CBD violence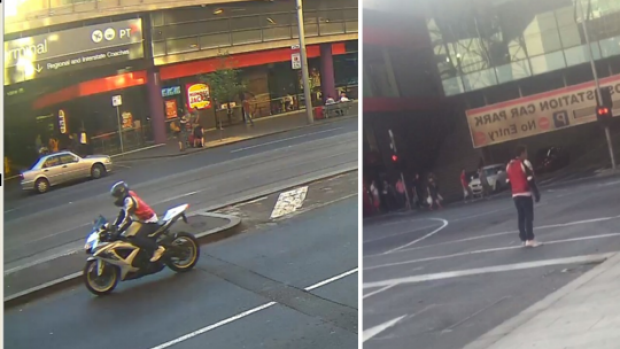 Police are hunting a motorcyclist who fired a gun in the heart of the CBD in a shocking case of street violence.
Another man attacked the motorcycle rider on the corner of Lonsdale and Spencer streets on Sunday evening.
The rider responded by pulling out a gun, firing a shot, then speeding off.
The shot didn't hit anyone.
The man who attacked the rider has been charged with assault and affray.
Police say the two men didn't know each other.
Police have today released CCTV images of the man on the motorbike.
Click play to hear Ross and John learn more