Immigration Minister says photos of squalid conditions on Manus shows centre 'has been trashed'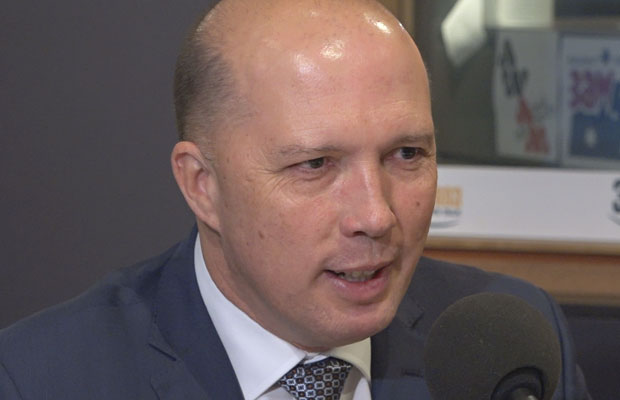 Immigration Minister Peter Dutton says the photos of the squalid living conditions for hundreds of asylum seekers on Manus Island shows the facility has been trashed by some refusing to leave.
Speaking to Neil Mitchell, Mr Dutton said the asylum seekers had been told by advocates not to leave the decommissioned centre in Papua New Guinea.
Water and power to the centre has been shut off as the 580 men have barricaded themselves inside the facility.
He admitted the situation was "dangerous".
"Can I provide an assurance firstly, people have done a great deal of damage it seems to me by some of the photos," he said.
"They've trashed the accommodation. As was pointed out there's new accommodation, purpose built, that's been open for a couple of years.
"The conditions I've seen photos of today, don't resemble at all the conditions in which people have been living over a period of time."
Meanwhile, Mr Dutton also took a call from a Liberal voter who told him he should be the next Prime Minister, as voters have lost faith with Malcolm Turnbull.
The lengthy interview also covered:
The "distracting" citizenship saga
The results of the same-sex marriage plebiscite
Click PLAY below to hear the full interview