Jimmy reveals what Melbourne need to do against West Coast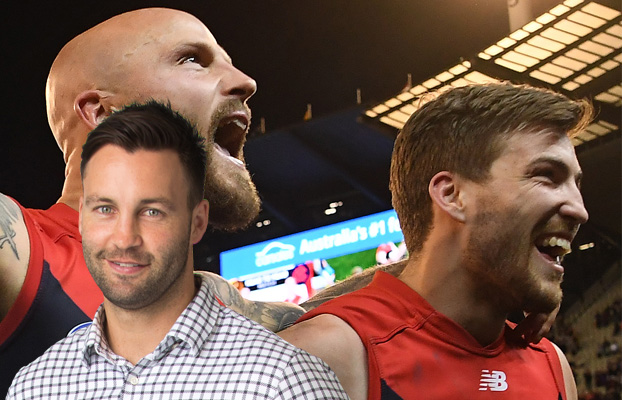 Jimmy Bartel has urged Melbourne not to get sucked into a similar game style that saw them lose to Sydney in Round 21.
Ahead of their preliminary final against West Coast next Saturday afternoon, the Geelong great told Sunday Sport Melbourne should "not fall into the trap" of kicking the ball long.
"They need to be careful not to blast the ball forward," he said.
"You still need to have your composure (over in Perth) – what may feel like a risky option like taking a kick on that 45 (degree angle) or that little release handball is actually a very predictable option.
"It may seem risky, but it's not."
Click PLAY to hear Jimmy's comments