John Longmire explains why footage of distraught Paddy McCartin being shown on TV left him disappointed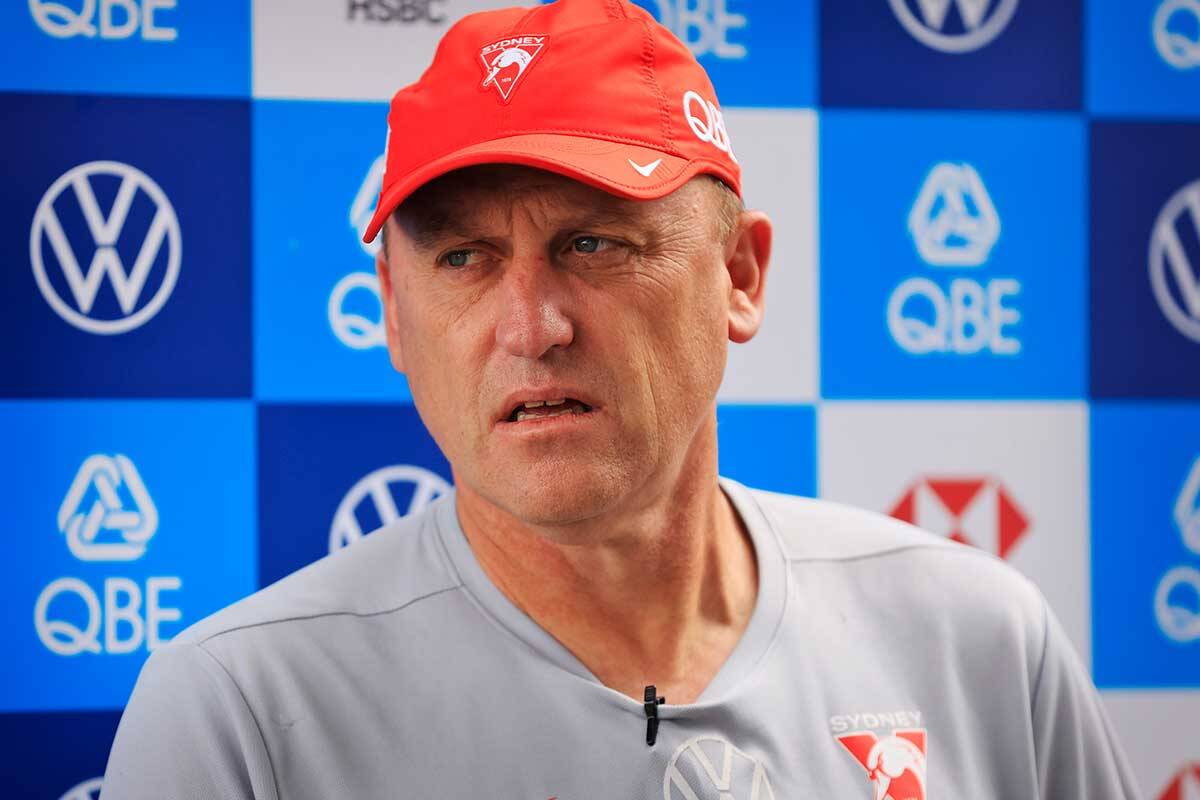 Sydney coach John Longmire has expanded on why he was left frustrated by footage of a distraught Paddy McCartin in the rooms being shown on the broadcast of the Swans' win over Hawthorn.
McCartin suffered yet another head knock and was subbed out of the game, looking visibly upset in the changerooms about what had happened.
Longmire said the vision was "invasive" while speaking at a press conference on Wednesday.
He expanded on his opinion on 3AW a few hours later.
"I think there were maybe a few people jumping to conclusions," Longmire said of the commentary surrounding the vision.
He said it had been a "personal view" he'd held for a while that vision of injured players in the rooms shouldn't be shown.
Press PLAY below to hear John Longmire expand on 3AW
(Photo by Mark Evans/Getty Images)