Lessons from La La Land: Why Melbourne is losing the building battle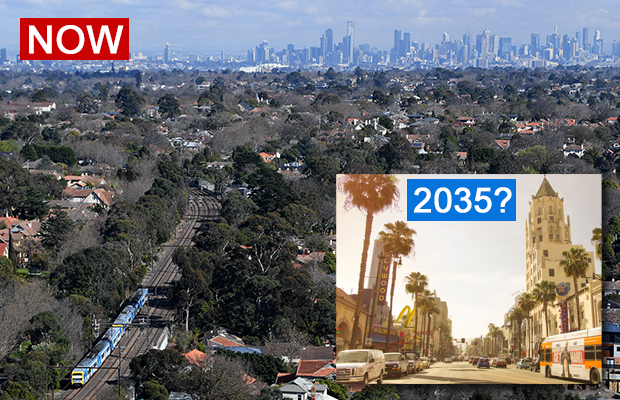 One of the Victoria's top planning experts says Melbourne needs to ramp up its infrastructure spend — particularly in public transport — if we want to keep up with population growth.
The Victorian government has started, planned or proposed several major roads and rail projects including:
North-East Link: $16 billion
70+ level crossing removals: $14 billion
West Gate Tunnel: $6.5 billion
Metro rail project: $11 billion
Suburban rail loop: Proposal only, costed at $50 billion
But professor Michael Buxton, from RMIT University, says other cities are leaving Melbourne behind, and the Victorian capital will 'fail' if it doesn't catch up.
He pointed to Californian city Los Angeles, with a comparable population of 4 million (Melbourne was at 4.8 million in mid-2017), as a benchmark in tackling growth.
"It's public transport that's going to really try to solve Melbourne's future congestion," Mr Buxton said.
"Look at, say, Los Angeles … is spending $150 billion on public transport.
"The citizens have voted themselves a tax increase in order to achieve this, because they realise without that kind of expenditure, the cities are going to fail."
"A lot of other cities are really moving that way in a big way, a lot more than Melbourne."
Professor Buxton said Metro 2 — a loosely proposed tunnel from Newport to Clifton Hill — needs to become a priority.
Click PLAY to hear more from Professor Buxton