GAME REVIEW: Port Adelaide flogs Hawthorn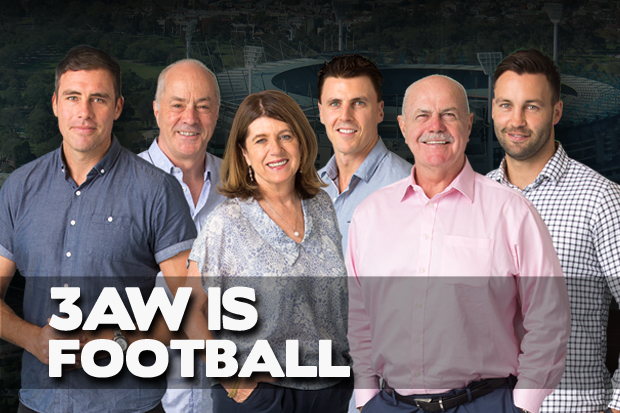 Charlie Dixon was the hero in a 51-point win for Port Adelaide over the Hawks. The win takes their percentage to a league-high 148.6.
The match was well and truly over by half-time, at which point the Hawks had recorded their lowest ever half-time score (0.3 (3)).
But Hawthorn did manage to find a few goalkickers in the second half.
After the game, we spoke with Luke Hodge and Sam Powell-Pepper – audio highlights below.
Daniel Harford's votes:
5 – Charlie Dixon
4 – Brad Ebert
3 – Matthew Broadbent
2 – Ollie Wines
1 – Sam Powell-Pepper
Port Adelaide young gun Sam Powell-Pepper has made an explosive start to his AFL career. He says he has always wanted to play AFL.
"It's a dream come true, I would never have thought last year that I would have played ten games in a row," he said.
Click PLAY to hear the interview
———
Hawks champion Luke Hodge spoke with 3AW Football after the game, explaining how the message has changed from an on field leadership perspective.
He says there is no use ranting and raving about mistakes or a poor performance, it's about staying confident.
Click PLAY to hear the whole interview
——–
It's getting ugly for the Hawks, already their lowest half-time score ever.
Hear Jimmy Bartel and Daniel Harford's take on the first half demolition by Port Adelaide.
Click PLAY to hear the audio
——–
Tracey Gaudry is just four days into her new role at the Hawks. We speak to her about all the agenda items on the list right now, including the Hawks and Tasmania, AFLW, Dingley and more.
Click PLAY to hear the full interview
——–
Port Adelaide assistant coach Michael Voss says they're not dwelling on last week's final minute loss to the Cats.
The Power has played some of the best football of any side this season, but right now they are 8th on the ladder, making a win tonight vital.
Click PLAY to hear the interview
——–
Ahead of tonight's match, Hawthorn assistant Brett Ratten says the Hawks put themselves under pressure by starting at 0-4 this season. According to Ratten, one of the key match-up will be Ben McEvoy against Paddy Ryder in the ruck.
Speaking about his future coaching aspirations, Ratten says 'never say never', but it would have to be the right fit for him and his family.
Click PLAY to hear the interview
——–
Is Hawthorn mounting a finals charge, or will Port Adelaide assert themselves as a cut above the chasing pack?
TONIGHT'S LINE-UP from 6PM: Jimmy Bartel, Daniel Harford, Dwayne Russell, Bruce Eva and Nick Butler.
HOW TO LISTEN ONLINE
PRE-GAME: 3AW App or click here
MATCH STREAM: AFL app or website
POST-MATCH REVIEW: 3AW App or click here
BELOW: Follow live commentary highlights throughout the weekend.