Power prove Geelong are not invincible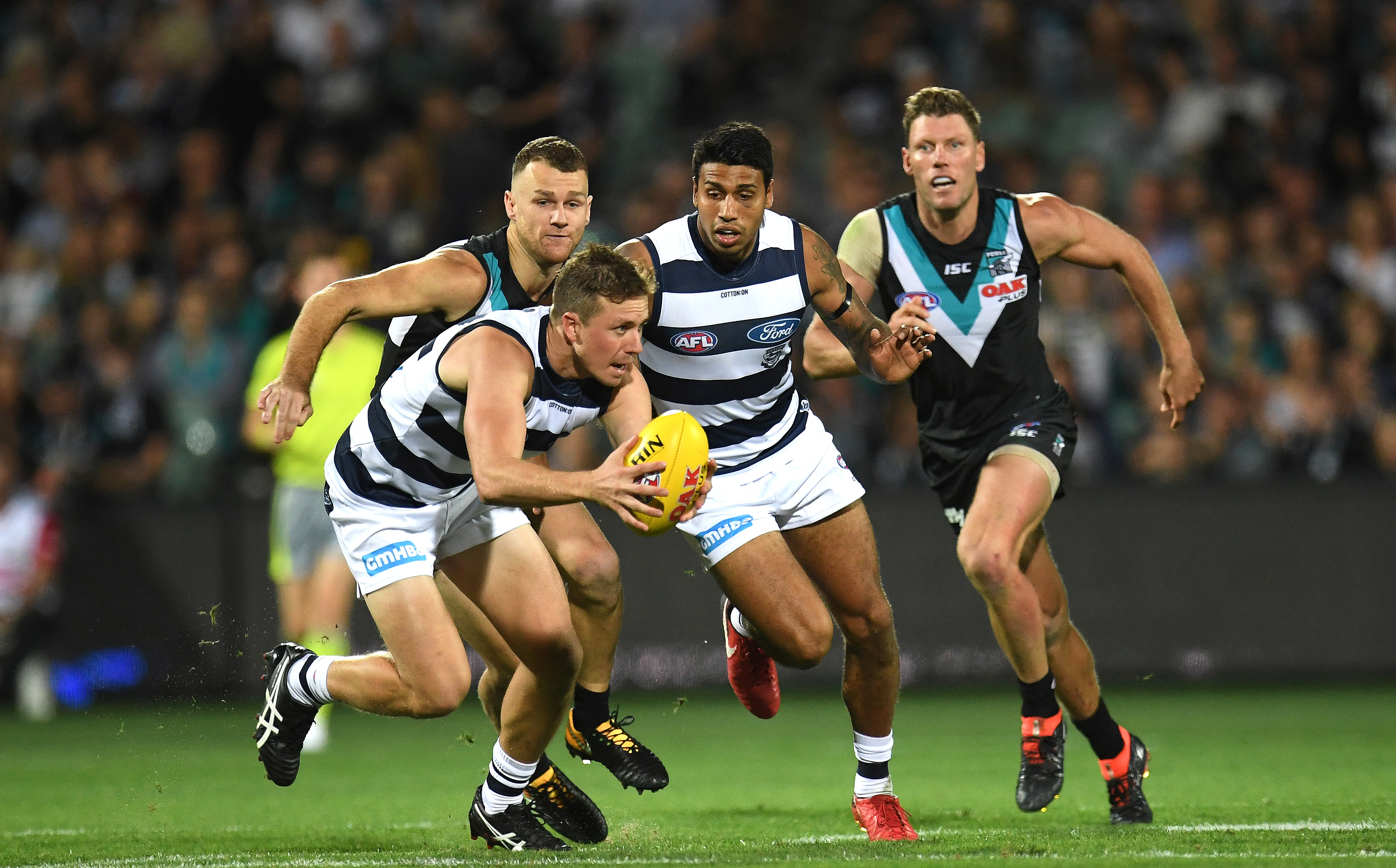 Join Shane McInnes, Matt Granland, Daniel Harford and Lawrie Colliver LIVE from Adelaide Oval
Port Adelaide have defeated Geelong just once since 2007 and tonight they made it two.
Geelong succumbed to Port's pressure and lost only their second game this season after an eight game winning streak.
Power were dominate as they were able to keep the ball to their two forward thirds, making it difficult for the Cats to create turnovers.
Interestingly the previously on fire Tomahawk racked up some disappointing stats – No marks, no goals and five disposals.
Click PLAY to hear the FULL match review 
The premiership favourites are down 19 points after an underwhelming first half from the Cats.
Power have held firm control of the ball and deservedly lead at the main break.
Click PLAY to listen to as the team dissect the first half 
Power are finally home after spending the last month on the road in Launceston, China and Perth.
Although it won't be easy as Power take on the Premiership favourites Geelong, who have won their past eight matches.
But, as the Cats come off the back of a bye, Port may just have a chance.
Click PLAY to hear 3AW's match preview from Adelaide Oval
HOW TO LISTEN ONLINE in 2019
PRE-GAME: 3AW App or click here
MATCH STREAM: AFL app or website
POST-MATCH REVIEW: 3AW App or click here