Essendon scrape through with a controversial win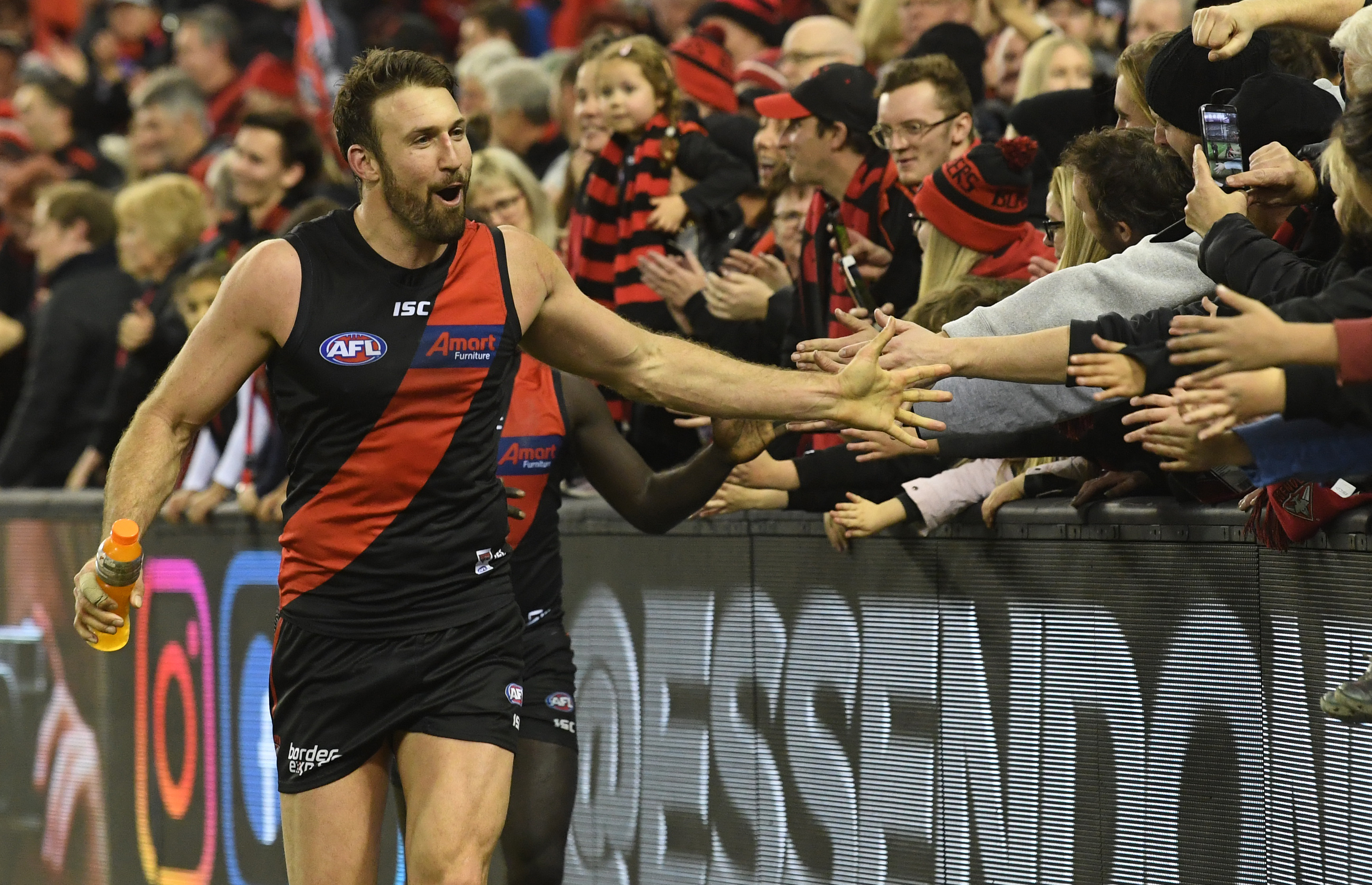 In a final minute thriller the Bombers got over the line, but only just.
AFL great Leigh Matthews summed the game up perfectly calling it "not a game to remember, except for these last 10 minutes!"
Controversy has since sparked as the winning goal, which came off the boot Essendon's Cale Hooker, failed to be picked up by the hotly debated score review system.
Outrage has erupted online as footy fans feel the Giants were cheated of a win as the umpires failed to pick up Adam Kennedys touch on the ball.
Click PLAY to hear the man of the moment Cale Hooker after the win
Missed the game? Click PLAY to catch our full match review from Marvel
Half-time at Marvel and it's shaping up to be a low scoring match.
Essendon came out on top after the first quarter, but the Giants have found their feet and made a comeback in the second term.
GWS are up by just one point!
Click PLAY to hear all the fall out from the first half
Essendon is under the pump and will be out to silence critics with a shock win over GWS.
The Bombers had their high pre-season hopes crushed from the get-go, with the Giants destroying the Bombers in Round 1.
It hasn't got much better for Essendon since.
Can they make a point tonight?
We spoke with Essendon footy boss Dan Richardson before the game.
Click PLAY below to hear the interview
Click PLAY to hear the full match preview from Marvel
================
HOW TO LISTEN ONLINE in 2019
PRE-GAME: 3AW App or click here
MATCH STREAM: AFL app or website
POST-MATCH REVIEW: 3AW App or click here