Lord Mayor says Melbourne a 'welcoming city' coping well with growing population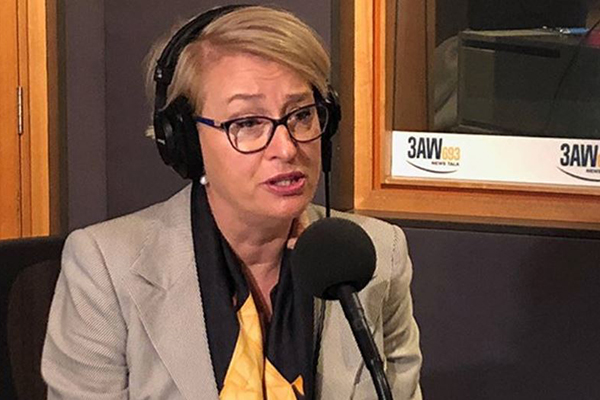 Lord Mayor Sally Capp has weighed in on the discussion around population pressures saying she believes Melbourne is "coping very well".
This week, Infrastructure and Population Minister Alan Tudge unveiled a four-point plan to give incentives to migrants to settle outside of Sydney and Melbourne.
But Cr Capp said she believes the minister is highlighting the need to grow the regions and some of the other capital cities, rather than forcing people out of Melbourne.
"There's still plenty of room here in Melbourne, and we've got plenty of opportunities in the regions," she said.
"It would worry me if we put up a sign here in Melbourne and said 'full – don't come'."
Neil: (Mr Tudge) told me we have to bust congestion, and part of the way is more migrants to the region, rather than the cities.
Cr Capp:  If it was that's the only place people can go, then that's something I would not agree with. But I don't think that's what he said. Having said that, I don't know how in this great democracy, do we tell people where they've got to live, Neil? It doesn't work.
She said Melbourne was coping well with changes and was a very welcoming city.
In the interview, Cr Capp also touched on:
The government's election promise to spend an additional $33 million on horse racing prize money
The Royals visiting Melbourne
Neil's idea for a gingerbread Brendan Nottle – read more here
Last night, a People's Panel met for the first time to discuss the viability of the Queen Victoria Market.
The panel is made up of market users, traders and stakeholders.
Cr Capp said the group's aim is to come up with ideas to modernise the market to make it more viable for traders, as well as making it a memorable experience for visitors.
"We want to preserve and protect that authenticity and the heritage and the way in which the market has been operating for 140 years," she said.
"We have to be realistic Neil, the traders are being forced and customers are having an experience that has virtually been the same for 140 years."
If people have been enjoying it for 140 years, why change it? – Neil
Click PLAY to hear more on 3AW Mornings