Majak Daw to return to footy this week!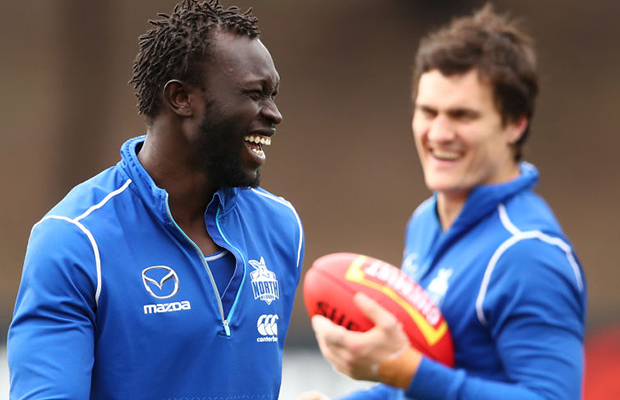 Majak Daw is set to return to the football field this weekend.
It'll be the first time since he sustained serious injuries from a fall from the Bolte Bridge before Christmas.
Daw will play in the VFL, should he get through training this week.
He's also signed a one-year contract extension with North Melbourne.
"The support I've had has been remarkable," Daw said on Monday.
"I want to be part of the team again."