Man fatally stabbed in scuffle at a Frankston home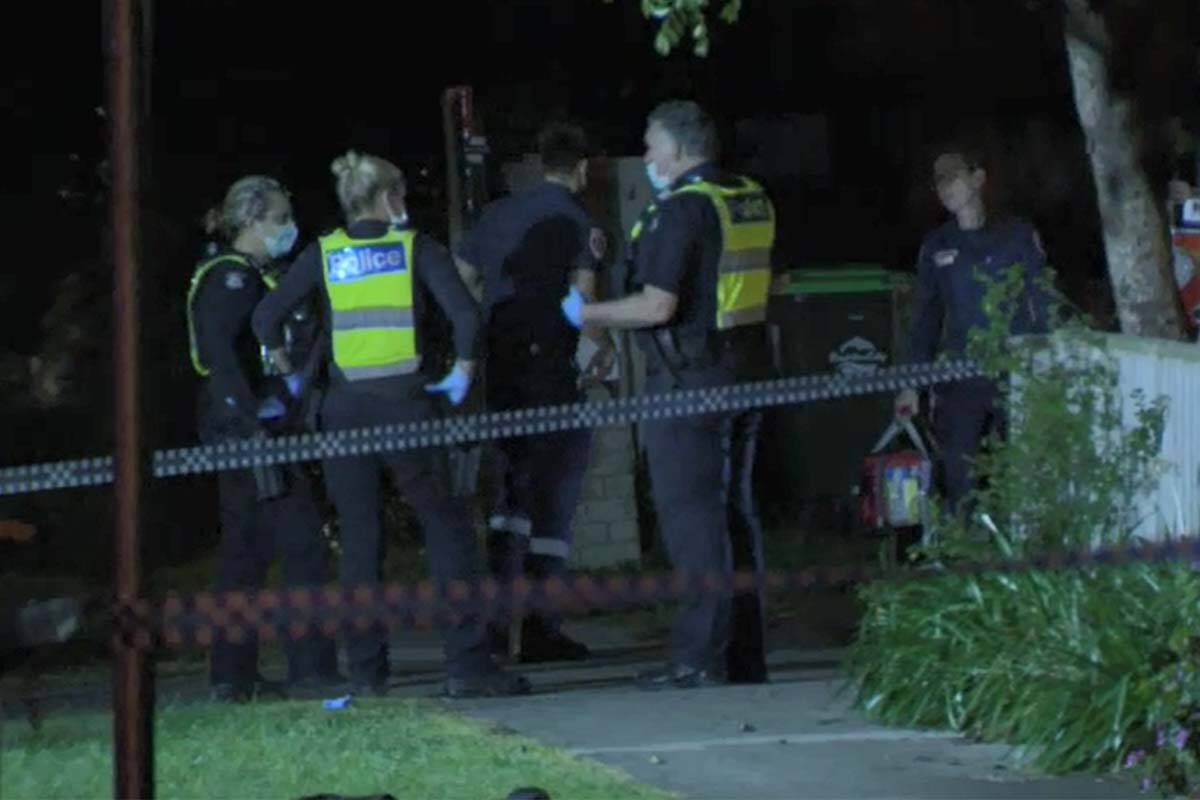 Homicide squad detectives are investigating a fatal stabbing in Frankston.
A 58-year-old woman and her 17-year-old son were at their Dandenong Road West home when there was a knock on the door at 11.20pm.
The woman opened the door and was confronted by a man armed with a knife.
Her son came to check on his mother and a scuffle between the teenager and the man at the door ensured.
The 45-year-old man suffered a stab wound to his chest.
He died at the scene.
Detectives say the man was known to the woman who lived at the property.
The residents at the property were not injured and are currently assisting detectives with their enquiries.
Image: Nine
Man stabbed in the back outside his home in Melbourne's north