Massive queues at Passport Office amid 'unprecedented' demand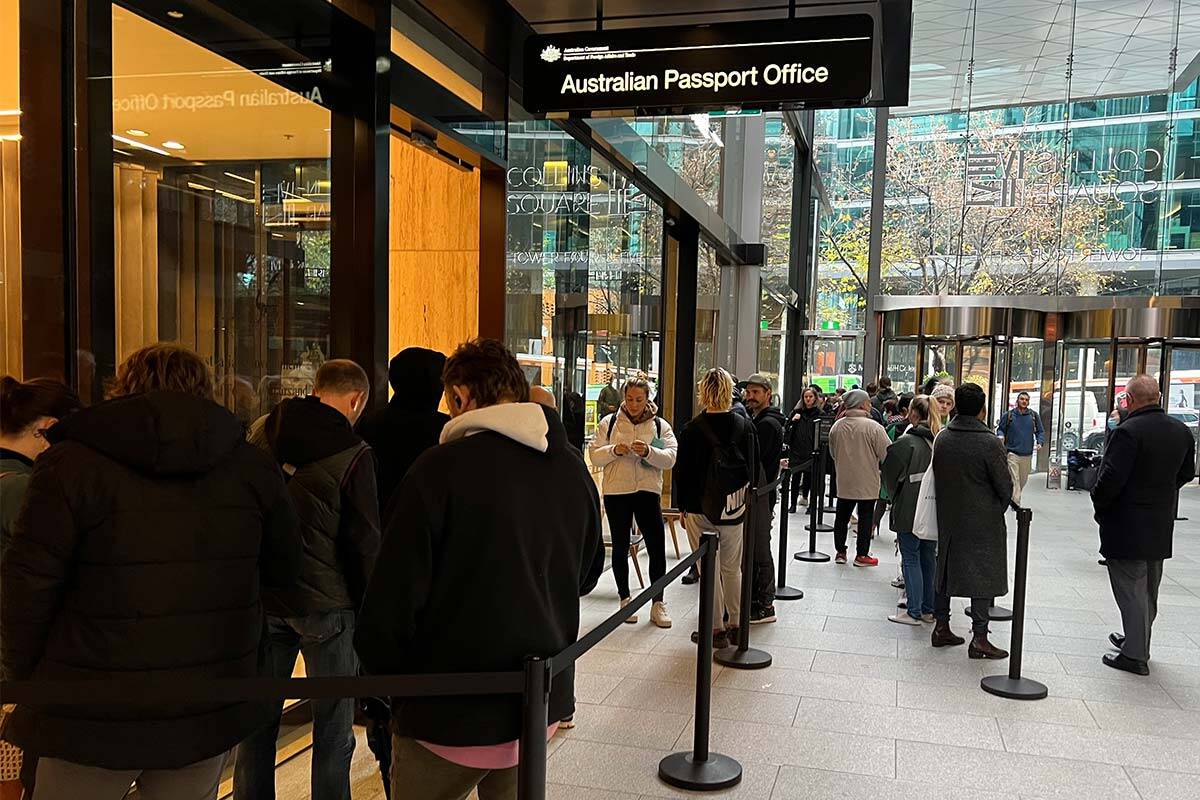 Desperate would-be travellers began queuing outside the Passport Office in Melbourne's CBD at 5.30am today.
It comes as passport problems deepen, with wait times blowing out due to a surge in people seeking to renew their lapsed passports now that international travel has returned.
Some people have reported waiting for up to eight hours at the Passport Office in the past few weeks.
Halle Baker waited for seven hours yesterday, only to be told she'd need to pay a $225 priority fee.
She lodged her passport renewal application more than six weeks ago.
"They said that the six weeks starts when they get the application, not when you lodge it at the post office, which isn't what it says on the website," Ms Baker told Neil Mitchell.
"It's supposed to come within the next 48 hours, and … then we have to go line up again and go get it."
Those trying to phone the Passport Office hear only a recorded message about a high call demand and are then hung up on.
Press PLAY below to hear about the Passport Office debacle
CEO of the Australian Federation of Travel Agents, Dean Long, says travellers can expect an eight week wait for their passport if they don't pay the expedited processing fee.
"There's about two million passports expired in the last two years and there's just not enough capacity in that system to process the number of applications they're trying to," he told Neil Mitchell.
"We're advising our customers … it's about eight to 12 weeks."
Mr Long says the delays are expected to clear by the end of the year.
Press PLAY below to hear about the expected waits
Chief executive of the Tourism and Transport Forum, Margy Osmond, says while the demand is "unprecedented" Australia is not the only country experiencing lengthy passport waits.
"This is not unique for Australia. Exactly the same thing is happening in UK … in Canada," she told 3AW Breakfast.
Ms Osmond said the Australian Passport Office is "looking for at least an extra 300 people at the moment".
"People are going to have to just absorb the fact it's going to take a while to get a new one," she said.
Press PLAY below to hear more about what's causing the long passport waits
Passport pain: Massive queues and lengthy delays as backlog hits
Image: Jacqui Felgate