New Geelong CEO explains that honest appraisal of the Cats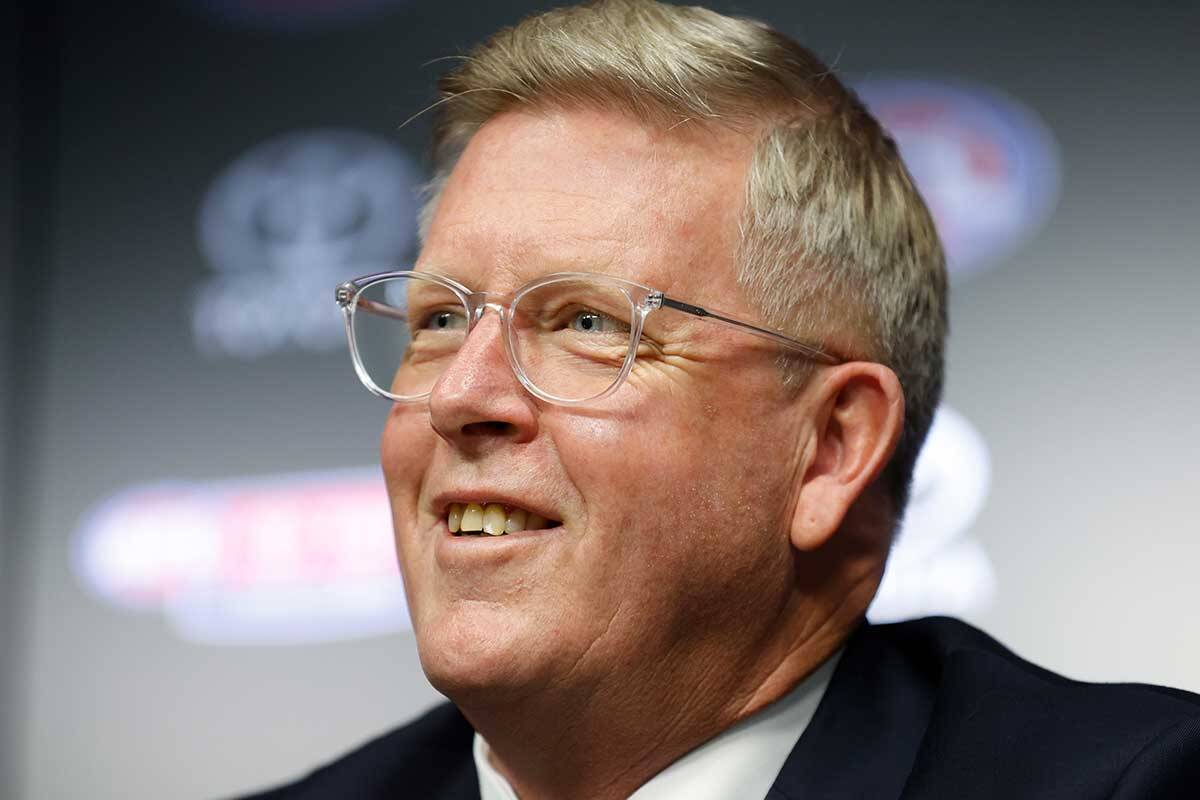 New Geelong chief Steve Hocking says he hopes to strike the perfect balance of sustaining the club's recent success and ensuring the Cats have a promising future.
Speaking on 3AW, he addressed recent comments where he said 'the closer you get to the top of the mountain…sometimes you can actually be getting further away from it' in an interview with The Age.
"This team and club is driven by on-field success," Hocking said.
"But I do think you can potentially become a bit 'now' in your decision making and it's certainly something I'm looking to address within this role as CEO is how we make sure we look after our future, as well."
But he says it doesn't have to always be mutually exclusive.
"You can continue to have both," he said.
Press PLAY below to hear Steve Hocking on 3AW
(Photo by Michael Willson/AFL Photos via Getty Images)