'Nobody seems to care': Neil Mitchell slams response to 'forgotten people'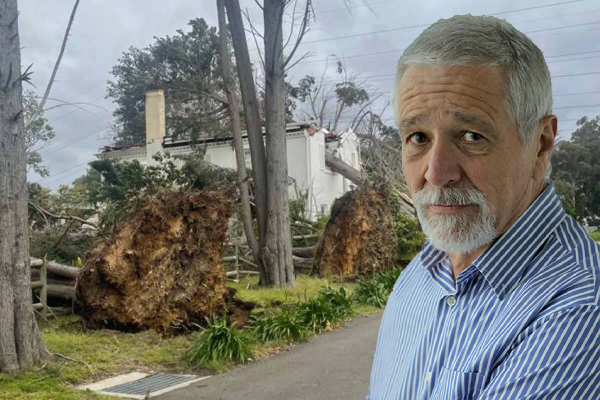 Neil Mitchell has slammed the lack of assistance provided to people who are still without power across the state.
Thousands of Victorians are in desperate need of generators, water and even food seven days after wild storms caused widespread destruction.
Neil labelled them "the forgotten people of Victoria".
"Nobody seems to give a damn about this," he said.
"The state government doesn't care. The power companies say it's not their problem, help is supposed to come from local councils and local MPs.
"We've even talked to the emergency services people – they don't seem to care.
"How can the government just turn its back on this?"
Neil added they are not the only people left behind, as thousands remain on wait lists for elective surgeries.
"These people are sitting there in pain, they're the forgotten people too," he said.
It comes as Monash Health sent text messages to some patients saying they won't treat them.
Terrie Archer's mother-in-law who has breast cancer was one of the people who received the text message.
She was told by Monash Health they could no longer provide lymphedema management, and should seek treatment elsewhere.
"She's very disappointed, to say the least," Ms Archer told Neil Mitchell.
"It's not just with her personal case, it's with the other ladies and other people in general … I don't understand why they are cancelling these types of appointments and it's very disappointing."
Press PLAY to hear the editorial and form Terrie Archer below 
Premier Daniel Andrews could not confirm when elective surgery would return.
He says it's not a straightforward problem.
"I just say to those people I know and understand how challenging it is to wait for care, but the sickest have to be treated quickest," he said.
"And beyond that –  the pandemic, it's a wildly infectious virus – I don't want people going into hospital and becoming sick, you go into hospital to get well.
"So we just have to balance that out, it's very frustrating I know … we'll deal with that surgery backlog as fast as we can, but safety has to be the driving thing there."
The Premier added that the state government was providing support to people without power, and that a financial assistance announcement would be made soon.
Neil said he found that statement "extraordinary".
"The Premier is saying 'We're offering care and support' – well what? Where? And why can't he make an announcement on disaster compensation payments?," he said.
"Hurry it up, people are in the middle of this."
Press PLAY to hear more below