Ollie Wines details extent of anti-vaccination abuse on back of heart issues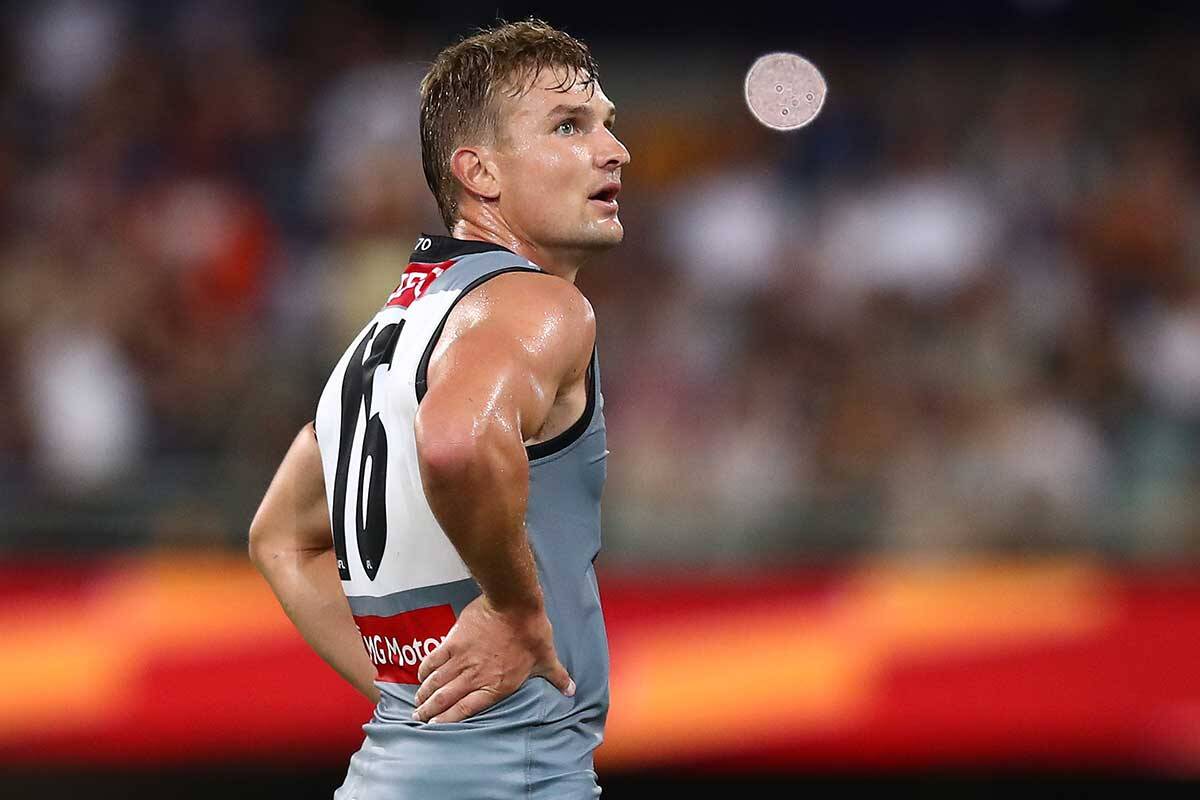 Port Adelaide star Ollie Wines has revealed he was inundated with anti-vaccination messages on social media after he was sidelined with a heart issue a few weeks ago.
The Brownlow medallist told 3AW on Wednesday he was "certainly uncomfortable" with being flung into the debate after he was forced from the field against Melbourne with a heart irregularity.
Members of the misinformed anti-vaccination movement quickly latched onto the matter, claiming a COVID booster was the root of Wines' issue and he was being "paid off" to stay quiet.
"I've never had that many Instagram DMs (direct messages) in my life," Wines told 3AW.
"I had a thousand anti-vaxxers coming at me saying 'I've got to speak up' but it wasn't something I couldn't handle.
"At the end of the day, an individual's health battles are up to them and they're not for anybody to sort of judge, or comment on.
"I'll say it on radio – I wasn't being paid off like everyone was saying I was by big pharmaceuticals – it was nothing to do with the vaccine.
"It was far out of my system and everything like that, it was something to do with a heart rhythm that can happen – it is rare – but it can happen in an elite athlete."
Press PLAY below to hear Ollie Wines on 3AW
(Photo by Chris Hyde/Getty Images)