Patrick Dangerfield reacts to revelations from Eddie Betts on 3AW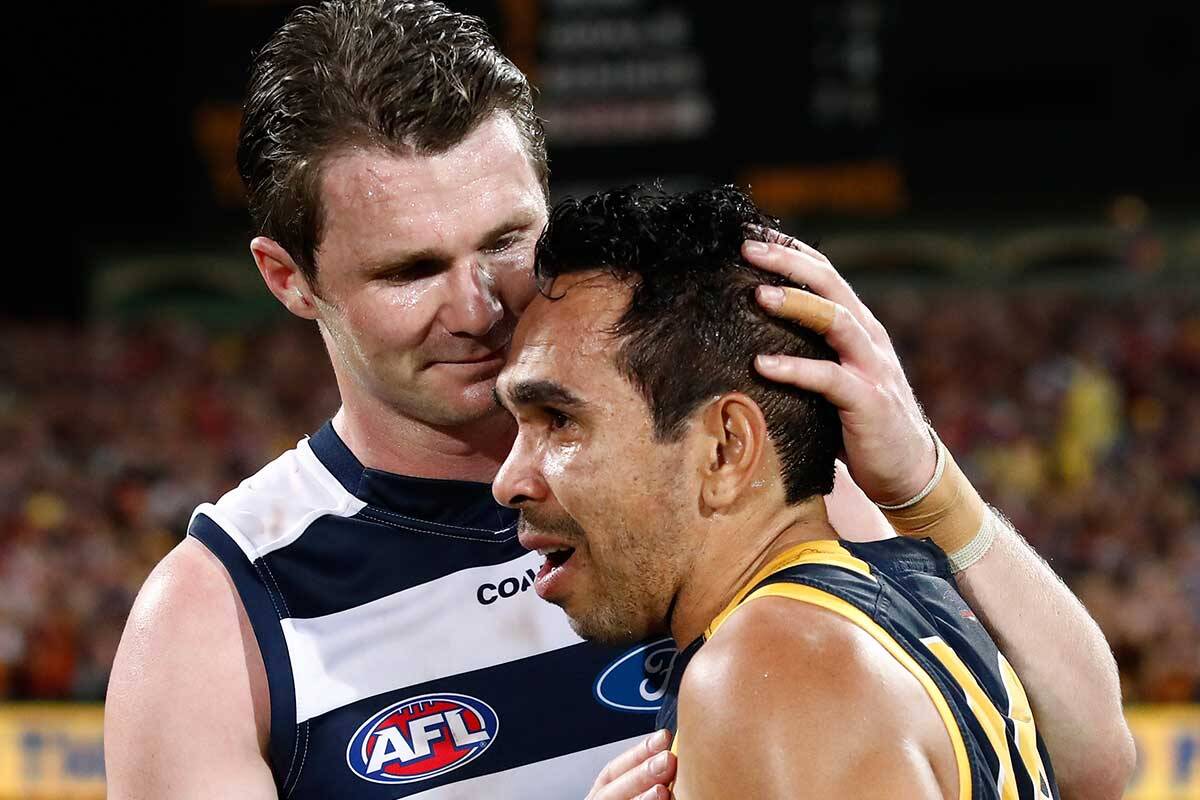 AFLPA president Patrick Dangerfield has told 3AW some of the revelations from Eddie Betts about a 2018 pre-season training camp are sickening.
But he's defended how the Players' Association handled the situation.
"Had we known all of the information, from the outset, I think, clearly, a more immediate reaction would have taken place," Dangerfield told 3AW.
"But that wasn't the case."
Press PLAY below to hear Patrick Dangerfield's response
AFLPA STATEMENT
"The details outlined by Eddie Betts in his new book about the 2018 Adelaide Crows training camp are extremely concerning and difficult to read.  We commend Eddie on the courage he's shown in telling this story and are troubled by the ongoing hurt caused to Eddie and his family.

"Much of the information detailed in Eddie's book about the camp is new information to the AFLPA and we are extremely concerned about this information on three levels. Firstly, the lack of psychological safety afforded to the entire playing group, secondly the cultural appropriation of Indigenous artefacts and, thirdly, the deliberate gathering of confidential information on players for the purpose of harmfully misusing the information.

"At the time that some details of the camp started to emerge, the AFLPA spoke to a number of Adelaide players about the camp. What we now believe is clear from our discussions with those players and the information contained in Eddie's book is that players felt pressured into remaining silent about the details of the camp.

"On the back of the new information that has emerged, the AFLPA will be contacting all Adelaide players from 2018 to seek a better understanding of the details of the camp and any individual issues that may have arisen from it."
(Photo by Adam Trafford/AFL Media/Getty Images)