Drawing a line through the Pies, Saints and Dees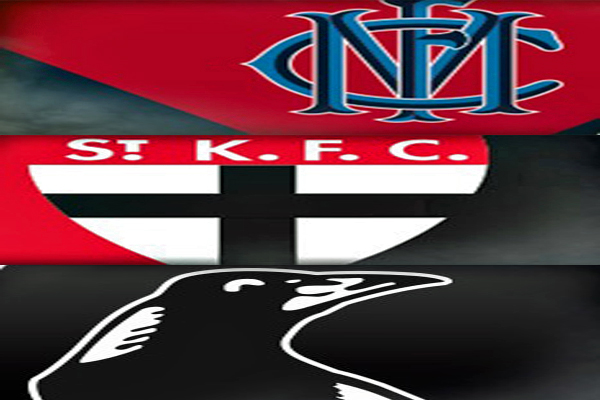 Melbourne, St Kilda and Collingwood.
They're the clubs with the maturing lists, and many preseason pundits thought at least one of the trio was likely to blossom into a finals team.
But 10 rounds in, they sit ninth (five wins), 10th (five wins) and 12th (four wins) respectively and keep finding ways to disappoint fans and tipsters alike.
So who's the team most likely now?
"I wouldn't put a nail in the Collingwood finals coffin just yet," Gerard Healy said in response to a Sportsday caller critical of coach Nathan Buckley.
"It won't be known until the last round, I don't think.
"If they knock over Melbourne (in two rounds), the Pies are back in the hunt.
"And if Melbourne can't knock over Collingwood, their season is a bit like St Kilda's."
And what does that mean, exactly?
Lloydy said the Saints were exposed in defence against the Western Bulldogs, and lack a star.
"They need some breakneck speed and class midfielders to complement blokes like (Jack) Steven and (Seb) Ross," he said.
So. Who's the leading this pack of wannabes?
No idea.
But it's an interesting chat – click PLAY to hear it.