Silk-Miller killer's lawyer: "He's prospectively innocent of this crime"
Click PLAY above to hear Ross and John's take on the story
Claims of fake evidence have renewed doubt over the conviction of Jason Roberts of the 1998 murders of police officers Sergeant Gary Silk and Senior Constable Rodney Miller.
Roberts' lawyer Rob Stary has told 3AW Breakfast the new allegations must be reviewed in court.
"We're not asking him to be acquitted, we just saying that this evidence in its entirety needs to be reviewed by the Court of Appeal," Mr Stary said.
"We're talking about locking up a man who's prospectively innocent of this crime, for the rest of his adult life and that's just wrong."
Click PLAY below to hear Ross and John's discussion with Rob Stary
Mr Stary, pictured below, said the issue is whether one or two shooters were present at the scene.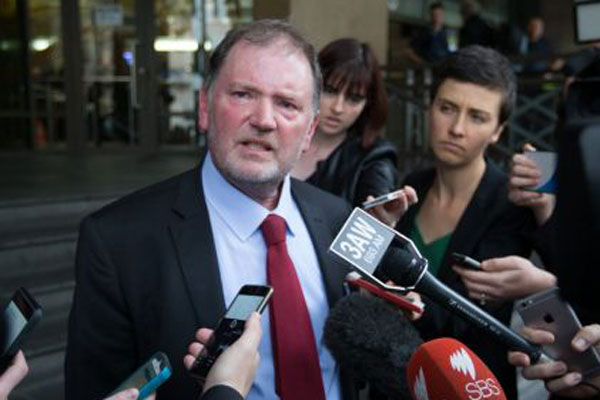 Veteran police officers Charlie Bezzina and Ron Iddles are demanding a corruption probe into the conviction of Roberts following claims exposed in the Herald Sun today.
It has been revealed a doctored statement was allegedly a key part of the prosecution case presented in court that Jason Roberts was with killer Bandali Debs when the two men were gunned down at Moorabbin in 1998.
It's reported the altered statement implies more than one gunman was present, but the original statement taken just hours after the shootings, doesn't refer to multiple offenders.
Former lawyers Ross Stevenson and John Burns questioned the value of the statement, even if they word 'They' — rather than 'He' — was used.
"Where's the probity value in suggesting Rodney Miller said there were two people, when all he was doing was echoing the use of 'They' by his questioner?"
– Ross Stevenson
Both Bezzina and Iddles and the Attorney General Martin Pakula spoke to Neil Mitchell in studio about the claims this morning.