Premier defends controlled burning strategy, promises 'learnings' from Victorian fires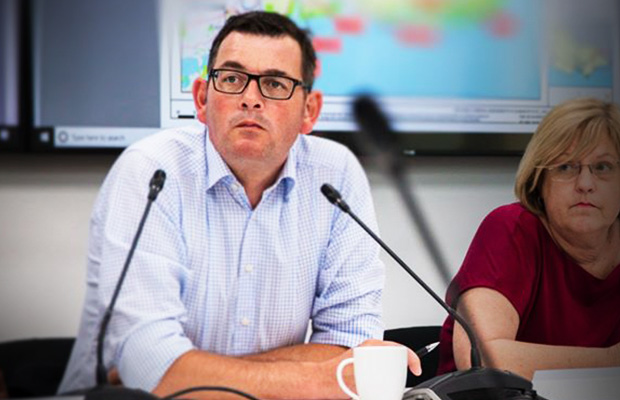 Premier Daniel Andrews has responded to criticism over the state's controlled burning strategy and not ruled out an inquiry into the Victorian bushfires.
Speaking with Kate and Quarters on 3AW Breakfast this morning, Mr Andrews:
Reiterated that donations to the state's official Bushfire Appeal were the most effective way to help;
Warned that there's "dangerous weeks and months to come" this fire season;
Praised the work of emergency services;
Said it was "probably a little early to make a definitive judgment" on whether an inquiry into the fires would be launched
"We owe it to people who lost their lives and we owe it to all those who have been impacted so significantly to see if there's any way to improve," Mr Andrews said.
Some locals and commentators have been critical of the amount of fuel on the ground as a result of Victoria's back-burning — or perceived lack-thereof — strategy.
"Just on the controlled burn issue, can I just say you can only put fire into the landscape when it's safe to do so," the Premier said.
"I'll never forget having to go to Lancefield where we had what was supposed to be a controlled burn that soon became a bushfire, and we had to explain to people why they lost their homes.
"You've got to do the hectares that the climate allows you to do. The fact is, we're getting less and less days every year where it's less safe to do back-burning, so you've got to be very targeted around assets, around homes and other properties, not just some broad hectare count to make you feel good.
"All these things we'll look at them, of course, and there'll be learnings. There always are from incidents like this."
Click PLAY to hear the full interview
(Above image: Facebook)