Queensland neighbourhood baffled over how kangaroo ended up on roof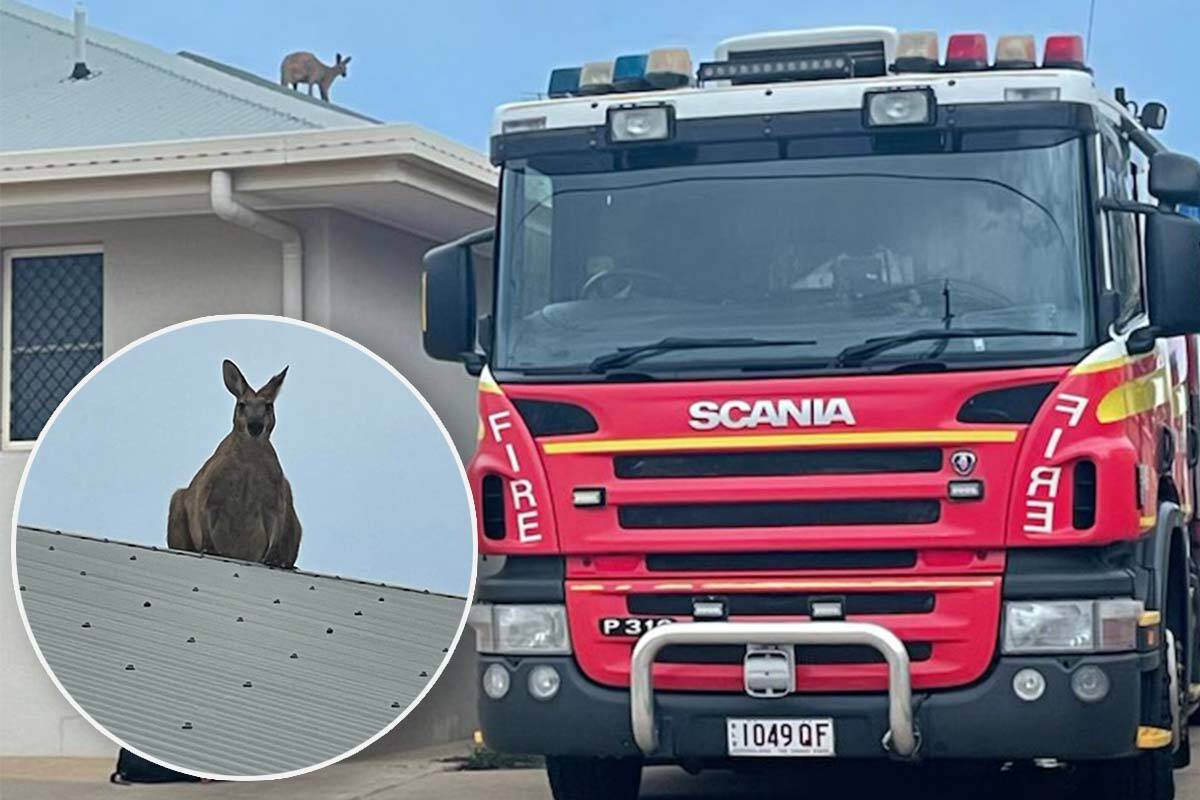 Residents in a Queensland neighbourhood were left baffled by a strange sight yesterday.
A kangaroo was on the roof of a block of units in Mt Isa and was reluctant to come down.
President of animal rescue group, Paws, Hoofs and Claws, Sue Carson, found the distressed marsupial three doors down from her house.
"We wondered if we were seeing things at first but it was definitely there," she told Dee Dee.
"It was quite a steep high angled roof and it was perched right up on the top."
Ms Carson phoned the fire brigade, who initially thought it was a prank call, but eventually came to the kangaroo's aid.
"In the end one of the firies got up on top of the roof," she said. "He just slowly walked it along the edge of the roof to the back section where it could jump down onto shrubbery and break the fall.
"That's exactly what it did and then it hopped away back to the hills."
Ms Carson said the kangaroo didn't appear to be injured, but it must have been under a lot of stress to jump on the roof.
"I suspect dogs chased it up there. I think the only way it would have had adrenaline to get up that high was if it was really frightened," she said.
Press PLAY below to hear how the kangaroo's rescue unfolded
Images: Supplied/Paws, Hoofs and Claws