Razor Ray talks staging, sliding, and THAT comment to Shaun Grigg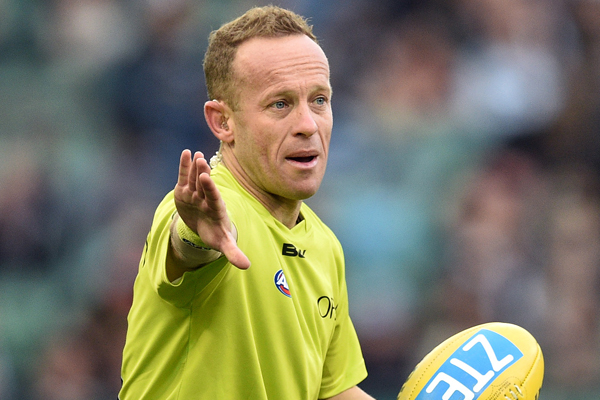 Umpire Ray Chamberlain has spoken of the difficulty umpires face when it comes to staging.
Razor Ray told 3AW Football it comes down to umpires backing themselves to make "courageous" decisions.
"It's incredibly difficult," he said.
"It comes down to having the courage to only pay what you absolutely see."
Chamberlain gave an expansive interview on the various issues facing umpires and the game in general.
Also on the agenda were:
The four-umpire experiment
Hawthorn's experimental training session
The sliding rule
Communication between players and umpires
And PLENTY more.
Click PLAY for the full interview
Photo: Julian Smith / AAP