Richmond CEO 'doesn't care' about rule changes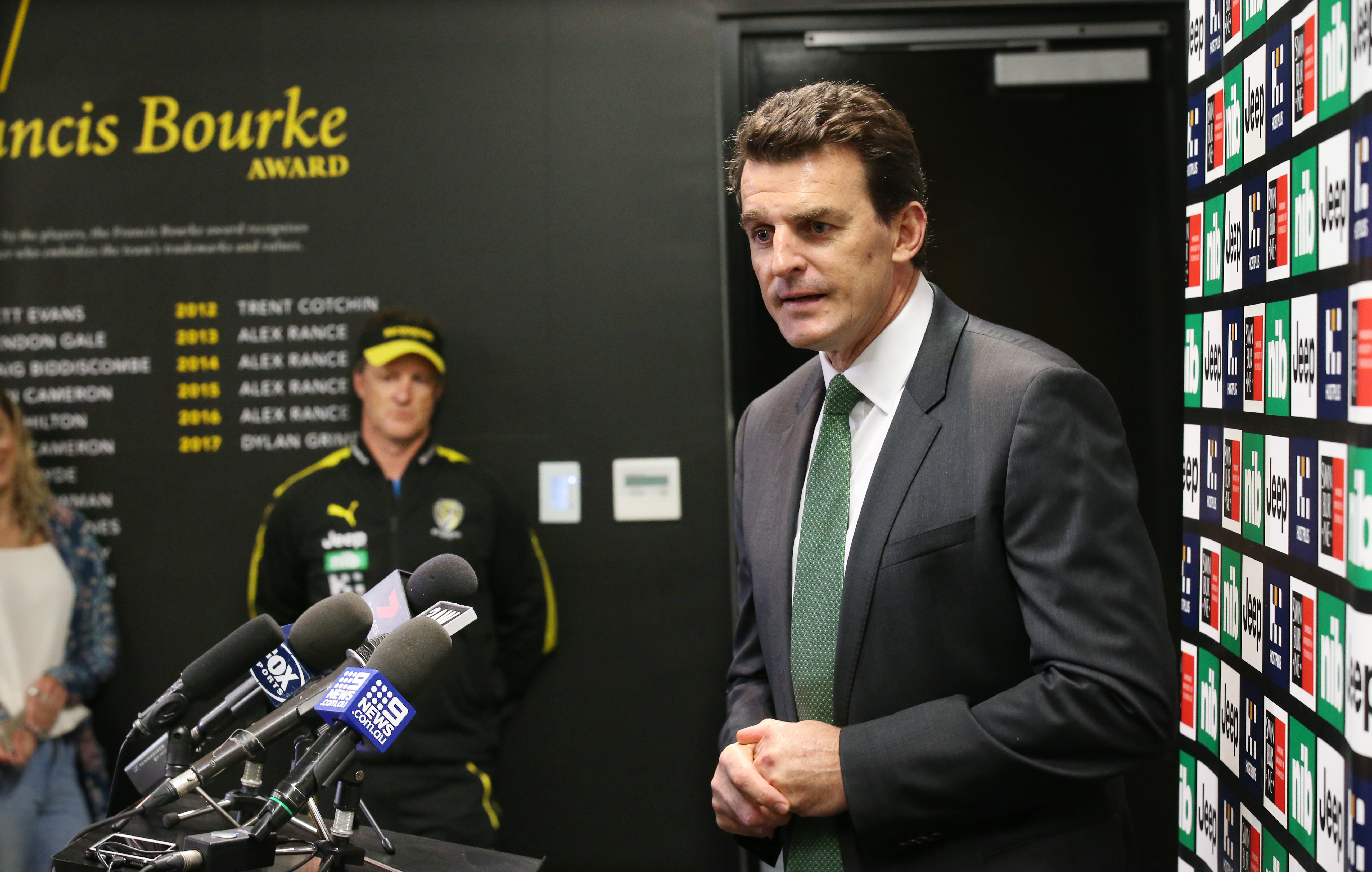 Richmond CEO Brendon Gale isn't interested in talking about rule changes.
After a week where Gillon McLachlan and Steve Hocking spoke at length about the makeup of "game alterations", Gale wasn't keen on elaborating on the hot-button issue.
Gale told 3AW it's someone else's job.
"It may sound unprofessional…but I just don't care," he told 3AW Football.
"There are people who study the game and are much better placed than me to take care of (the rules). I have great trust in Steve Hocking."
"It's for a higher-paid rate."
Click PLAY to hear the full interview on 3AW Football