Richmond tragic explains why he's already queuing for prelim final tickets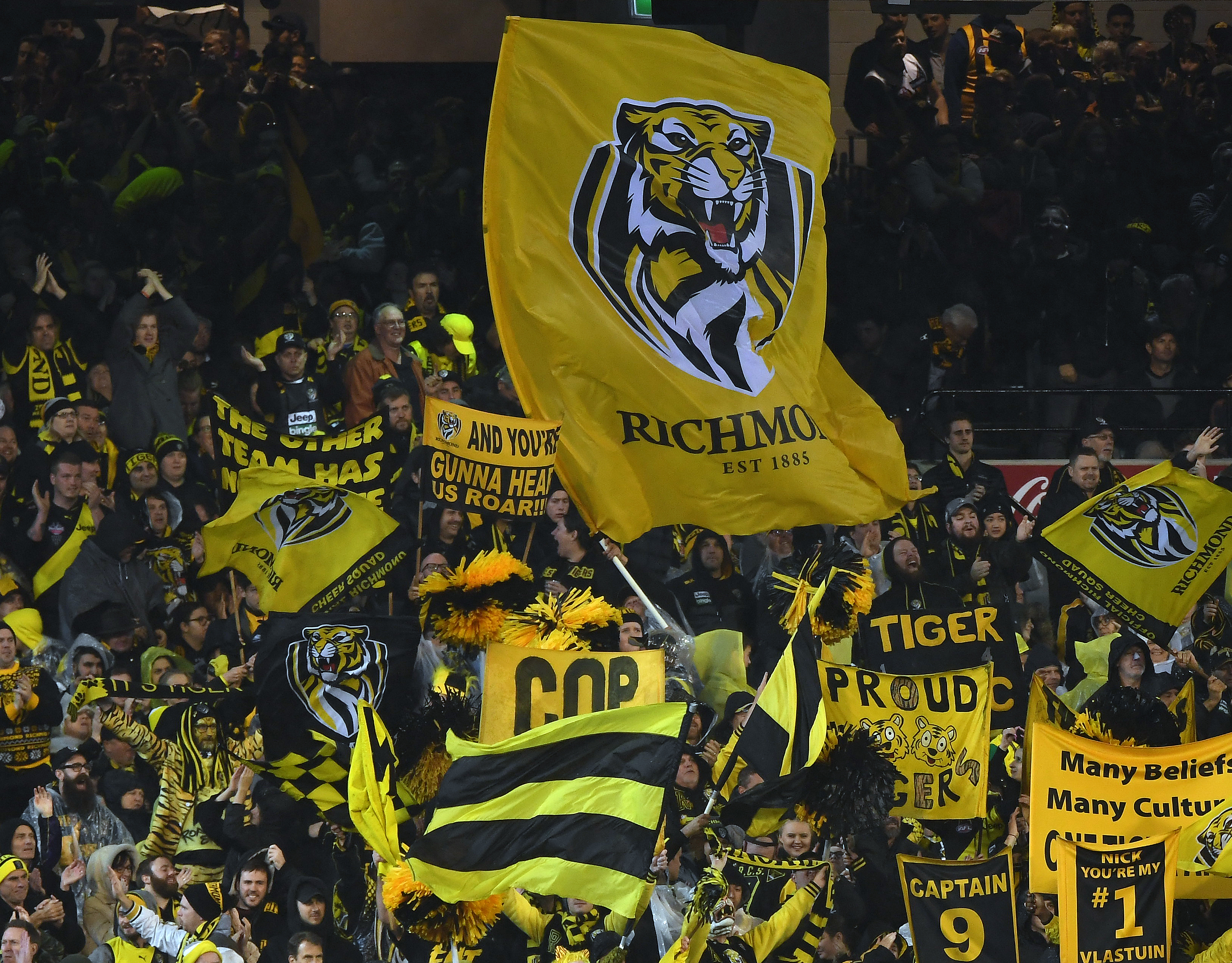 The queue for a prized tickets at the Richmond v Collingwood preliminary final has already started despite – despite only going on sale from Monday morning.
But one diehard Richmond fan, Dino Krommydas, explained why he's in the line so early outside the Ticketek outlet in Exhibition St.
"It's those Collingwood supporters, we were scared of them getting ahead of us and we jumped in line last night," he told Sunday Sport.
Already @Richmond_FC and @CollingwoodFC fans lining up to secure their seat for #AFLTigersPies

Tickets on sale tomorrow morning @7NewsMelbourne #PrayForTicketek pic.twitter.com/cn2Yzjf7QK

— Andrew McCormack (@_AMcCormack7) September 15, 2018
"In the last few years when Richmond's been making the finals, we've either been first or second in line. There's a group of ladies always with us and they've managed to get in front of us this year."
And what does his wife think of his antics?
"She's used to it," he said.
"She knows (being a Richmond fan) is in the blood and it's part of the family. We've waited all those years (to play finals) so we glad we can, to be honest."
Click PLAY to hear our full chat with Dino on Sunday Sport