Robbo identifies the 'disease' affecting St Kilda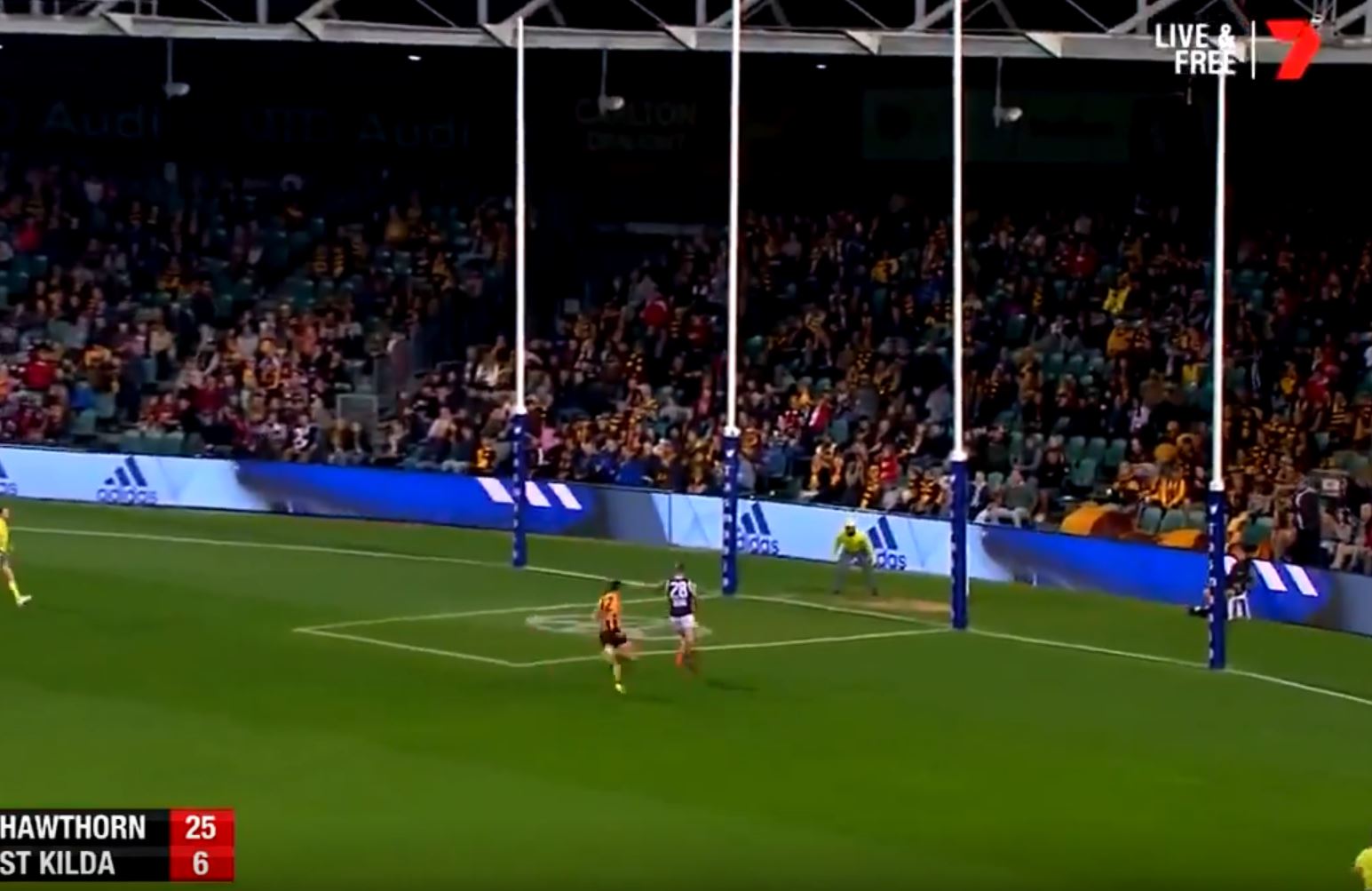 St Kilda's goal-kicking issues have become a "disease", according to Mark Robinson.
The Herald Sun's chief footy writer told Sunday Sport the Saints have been too poor for too long in that area for it to be bad luck.
"Their goal-kicking is now a disease," Robbo said.
"It's in their heads.
"You cannot have bad luck for a year and a half."
Robbo said the Saints' list just isn't good enough.
"Their effort hasn't really been an issue… (but) they have a serious talent issue."
Click PLAY for the full discussion
Photo: Tim Membrey misses a sitter (Channel 7)