"She needs to take it back a notch": Jason Akermanis weighs in on Hope v Malthouse panel controversy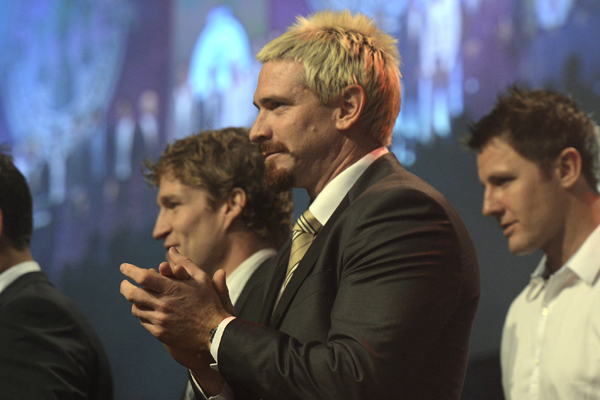 Jason Akermanis says Moana Hope's reaction to comments made by Mick Malthouse yesterday was "a bit harsh" and came as a result of inexperience.
The war of words erupted yesterday at a footy function in Ballarat, where Hope, Malthouse and Akermanis were on a panel.
Hope stormed out after taking offence to Malthouse's comments.
Akermanis told Tony Jones Malthouse was asked about the rule changes to the men's game by his daughter Christi, when Hope walked out.
"He went, 'Well six on six on six is a joke, you may as well put them in skirts and play netball'," he said.
"When he said that, she (Hope) just put the mic down, walked past me and Mick, went and got her jacket and walked straight out.
"I just thought Mo did exactly what someone who is so inexperienced at doing those sorts of things, and listening to other people's opinions different to hers.
"She said on social media he is not a nice person, which is complete rubbish.
"I think it was a bit harsh from Mo."
"She's super inexperienced and she really just needs to take it back a notch."
Click PLAY below to hear the details 
Tony Jones said he believed Malthouse is entitled to an opinion.
"This was a perfect opportunity to debate the issue," he said.
"She could have debated the issue, and they could have found some common ground there, instead of walking out, that achieves nothing."