Sly of the Underworld: How police closed in on suspect in missing campers mystery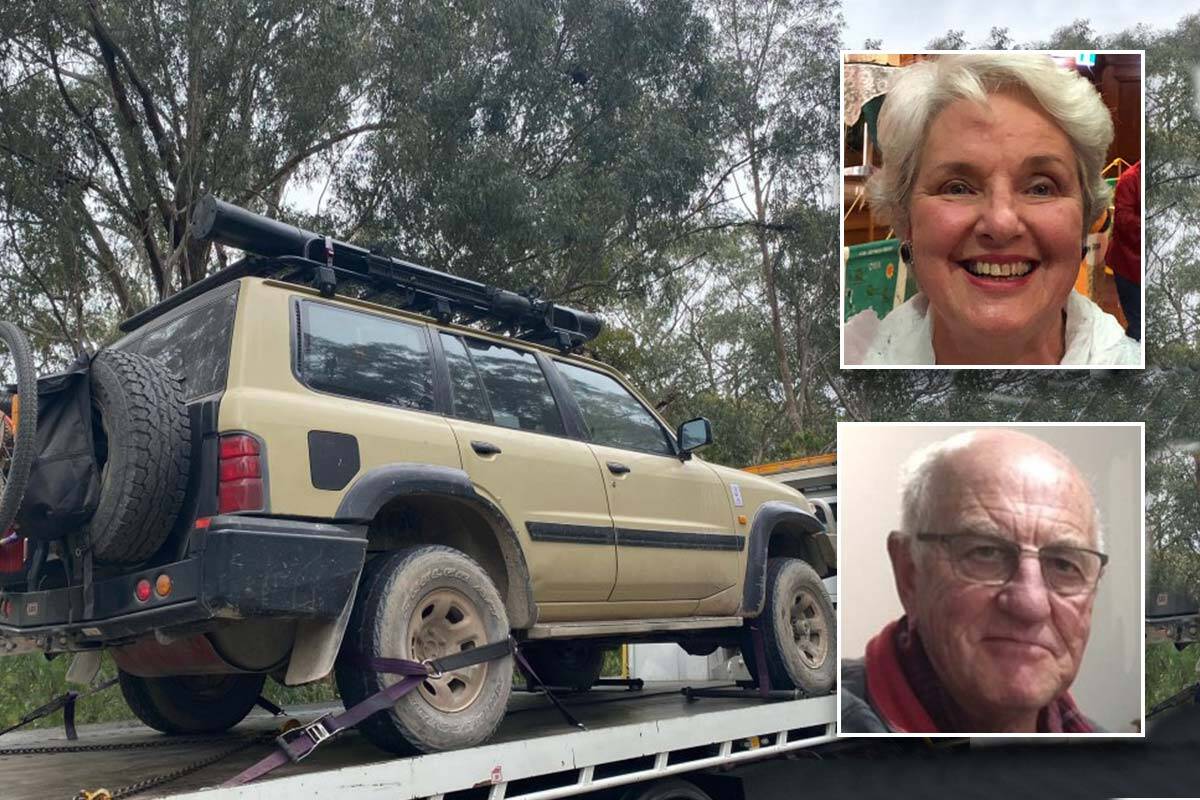 Sly says the suspect arrested over the mysterious disappearance of two campers in Victoria's High Country was "well and truly in the frame" before police released images of a vehicle of interest earlier this month.
Greg Lynn, a 55-year-old Caroline Springs pilot, was arrested on Monday over the disappearance of campers Russell Hill and Carol Clay, who haven't been seen since March last year.
The pair went camping in Victoria's High Country, and their campsite was found burnt out on March 21, 2020.
Police have impounded a beige four-wheel-drive they believe could be linked to the disappearance.
The vehicle belongs to the 55-year-old who has been arrested in relation to the missing pair.
It comes after police earlier this month released images of a dark blue Nissan Patrol which was in the Wonnangatta Valley area at the time the campers were there.
John 'Sly' Silvester says the beige paint job on the vehicle is "pretty shonky" and the investigation into the mysterious disappearance "is clearly a very strategic one".
"When police asked for assistance in finding a blue Nissan, this particular fellow was already well and truly in the frame," he told Ross and Russel.
"It was a case of slicing the salami — he was already a person of interest.
"It was likely police weren't releasing all of their information, maybe they had a partial plate.
"It was a matter of almost discounting other cars."
No charges have been laid against Greg Lynn.
Press PLAY below to hear more about the case
Image: Nine News / Victoria Police