State government calls crossbenchers in desperate bid to save pandemic bill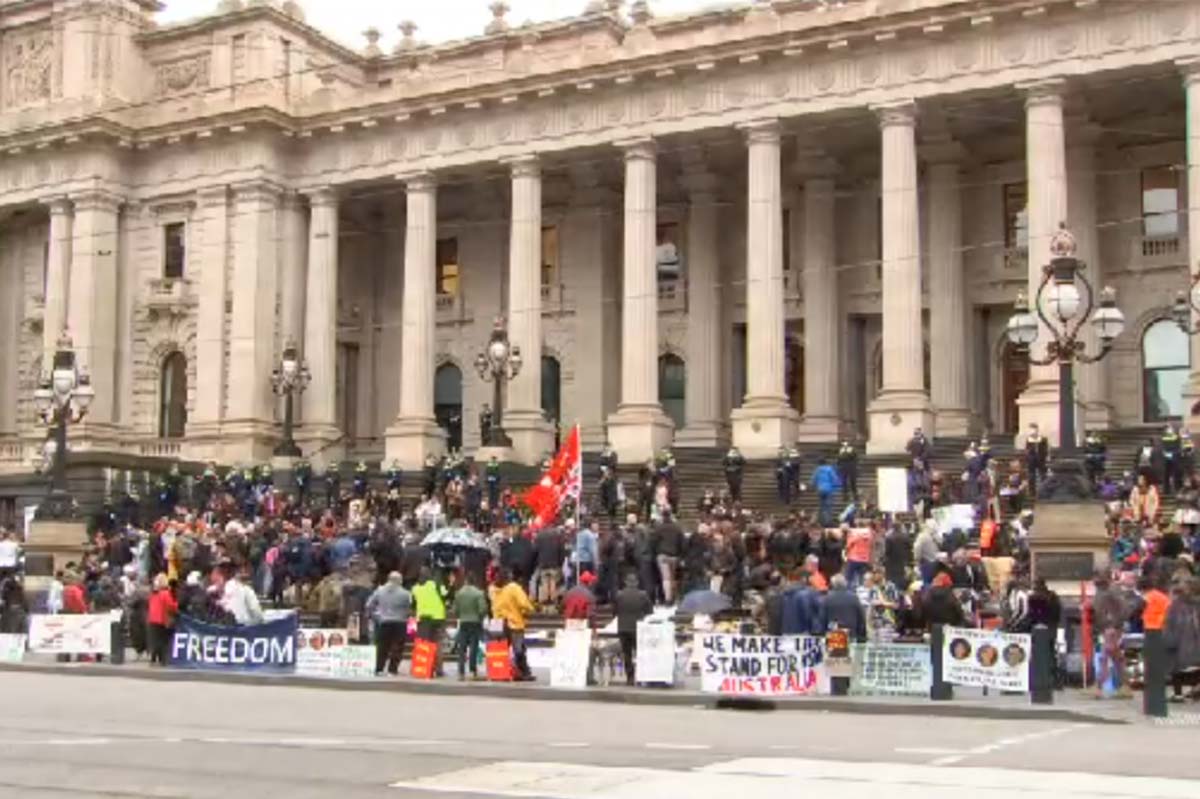 With former Labor MP Adem Somyurek sensationally declaring he'll end his self-imposed absence from Parliament to vote to oppose the Andrews government's controversial pandemic bill, it looks set to fail.
The bill was expected to pass with the support of three crossbenchers — Reason Party MP Fiona Patten, Animal Justice Party MP Andy Meddick and the Greens' Samantha Ratnam.
With Mr Somyurek's opposition, however, the government needs one more vote to get the bill over the line.
Neil Mitchell contacted the other eight crossbenchers, who've been largely ignored by the Andrews government on the bill, to find out whether they've heard from  the state government, and if they intend to change their votes.
The two Justice Party MPs — Stuart Grimley and Tania Maxwell — received calls from the state government last night.
"They found my number and they called me," Mr Grimley told Neil Mitchell.
"It is nice to talk to the government. I must say, it seems the chickens have come to roost, not consulting with all the crossbench MPs and only choosing to consult with the thee you spoke of before.
"It just shows what a mistake that was."
Mr Grimley intends to vote against the pandemic bill.
Transport Matters MP Rod Barton says he also received a call.
"They were offering to be best friends," he said.
"My new best friends, I'll have to say no to them."
Shooters, Fishers and Farmers Party MP Jeff Bourman also heard from the government.
"It's way too late," he told Neil Mitchell.
"I put up an amendment towards the end of the second reading speeches that would have put the whole bill back to the consultation phase … the government declined that as well so that's not really on their agenda.
Sustainable Australia's Clifford Hayes says he won't change his view, and intends to vote against the bill.
The two Liberal Democrat MPs, Tim Quilty and David Limbrick, have not been contacted by the government, neither has independent Catherine Cumming.
Press PLAY below to hear what the state government said to the forgotten crossbenchers last night
'Tyranny of rule by decree': Ex-Labor MP's bid to kill pandemic bill