Taylor Adams explains why mental health is the 'most dangerous' problem in the AFL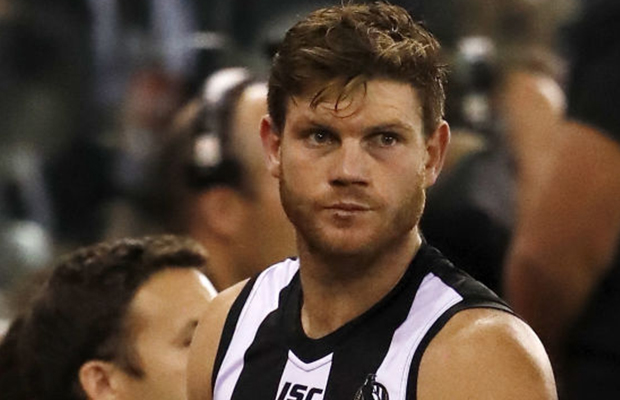 Collingwood star Taylor Adams says mental health remains the "most dangerous" problem in the AFL, despite a growing number of players feeling comfortable talking about it.
He says there's still a stigma about mental illness.
In a candid interview with 3AW Football, the injured Magpie midfielder said there was still plenty of work to do in the area.
"The reason why I think it (mental health) is the most dangerous aspect of our game is because guys are still worried about coming out and being honest about it," Adams said.
"I'd love for it be like a hamstring injury, where, like what Beamsy and Aaron Hall have done, they come out and say what's actually happening and we can help people deal with it.
"It's not a hoodoo.
"It doesn't mean you're a freak.
"You're a normal person and we all go through some tough times.
"I know I have experienced low times since I've been in the AFL system.
"I imagine it becomes even worse when you're getting towards the end of your career and you've got to start thinking about life after footy.
"I'm 25 and that sometimes keeps you awake at night.
"It's something that the AFLPA and AFL are doing a great job at improving but, as players, the more open and honest we can be, the more support that's going to be there for us and the better of we'll be."
Click PLAY below to hear the full interview