The Victorian municipalities with the highest and lowest COVID-19 vaccination rates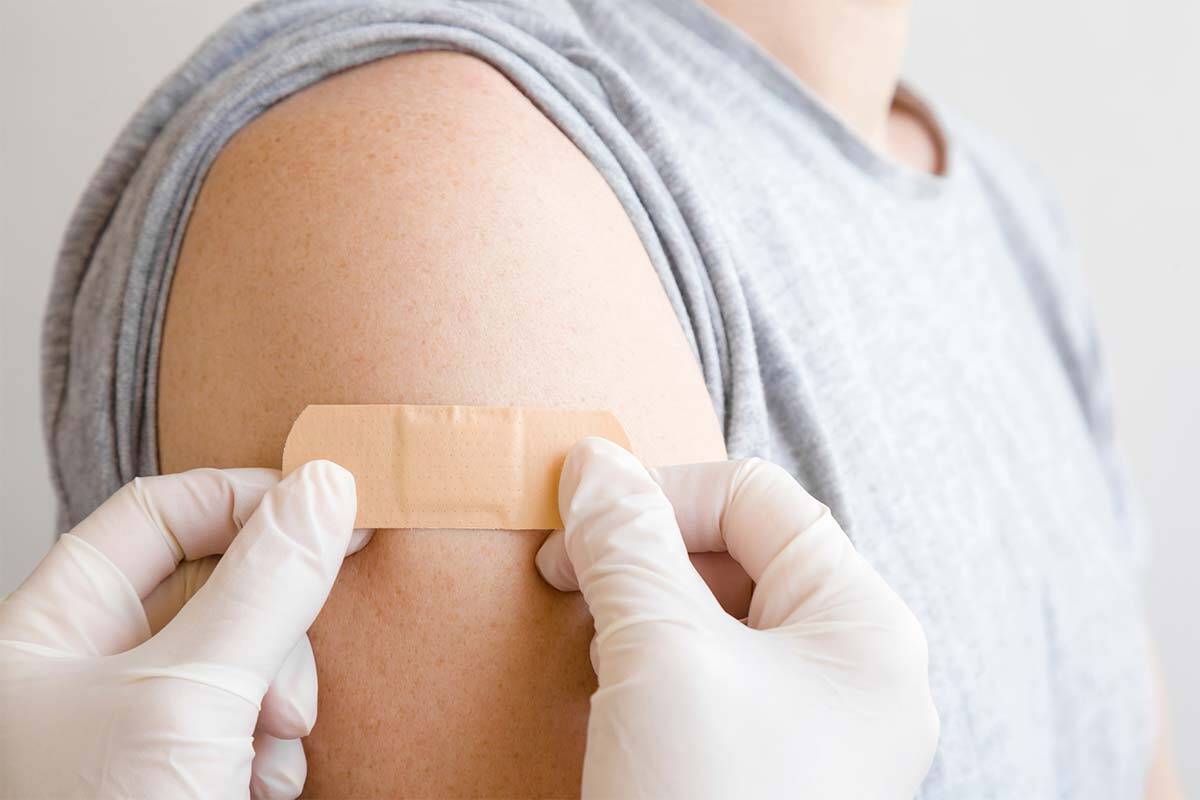 Across the state, 61.4 per cent of over 15s have received at least one dose of COVID-19 vaccine and 37.8 per cent are fully vaccinated.
Victoria's most vaccinated local government area is Queenscliffe, where 71.8 per cent are fully vaccinated, and a whopping 91.8% have had at least one shot.
But some areas, including the City of Melbourne and the City of Hume, are lagging behind with only about a quarter of over 15s fully vaccinated.
Press PLAY below to hear how different council areas are tracking
Local government areas where vaccination rates are lagging behind:
MELBOURNE: 47.3 per cent of over 15s have received at least one dose, and 26.7 per cent are fully vaccinated
HUME: 48.2 per cent of over 15s have had at least one shot, 26 per cent are fully vaccinated
GREATER DANDENONG: 49.8 per cent of over 15s have had one shot, 27.9 per cent are fully vaccinated
WHITTLESEA: 49.8 per cent of over 15s have had one shot, 29.4 per cent are fully vaccinated
BRIMBANK: 51.5 per cent of over 15s have had one dose, 29.2 are fully vaccinated
MELTON: 53.7% over over 15s have had one shot, 27.4% are fully vaccinated
MORELAND: 54.7% have had at least one shot and 32.9% are fully vaccinated
MONASH: 58.7% have had one shot and 37% are fully vaccinated
WYNDHAM: 58.5% have had one shot and 30.2% are fully vaccinated
YARRA: 59.4% have had one shot and 37.3% are fully vaccinated
Areas above the state vaccination average:
QUEENSCLIFFE: 71.8 per cent are fully vaccinated, and 91.8% have had at least one shot
BAYSIDE: 75.2 per cent of over 15s have had at least one shot, 52 per cent are fully vaccinated
MACEDON RANGES: 73.8 per cent over over 15s have had at least one shot, 47.3 per cent are fully vaccinated
ALPINE: 72 per cent of over 15s have had at least one shot, 45.6 per cent are fully vaccinated
MORNINGTON PENINSULA: 70.4 per cent of over 15s have had at least one shot, 48 per cent are fully vaccinated
STONNINGTON: 63 per cent of over 15s have had at least one shot, 41 per cent are fully vaccinated
The Victorian borough which is Australia's most COVID-19 vaccinated municipality