"These thugs must be laughing": Leaked report claims lack of police resources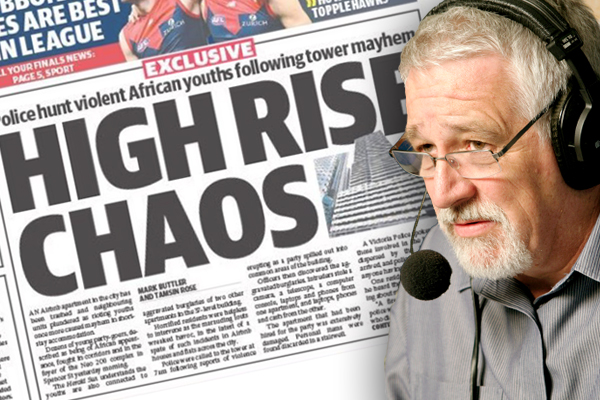 A leaked incident report has revealed police were hampered by a lack of resources responding to an out of control AirBnB party in the city at the weekend.
Police were called to the NEO 200 high rise on Spencer Street to reports of an out of control party at about 7am on Sunday.
"Another dangerous, violent outbreak of thuggery," Neil Mitchell said.
"I've got this leaked police incident report, it says: 'Forty young men and women of African appearance in a Spencer St apartment block.'
"Still quoting, 'attempted to implement the party disruption plan however a lack of resources available'.
"'Lack of specialist resources available, air wing, dog squad, port units unavailable, Critical Incident Response team, it is not their charter until a person is actually stabbed'.
"For the second week running it's claimed there was not enough resources available.
"These thugs must be laughing, you go out and rip the doors off hinges, smash walls, a couple of aggravated burglaries, not enough police to cope, again and again.
"The page of this report sheet we've been leaked says quote, release to the media, the answer quote 'no'."
Click PLAY below to hear the details
Police conceded the dog squad and air wing were unavailable to respond to an out of control AirBnB party in the city but say that didn't hamper the police response.
Assistant Commissioner Deborah Abbott says while some resources were unavailable, four arrests have been made over a robbery in the building.
Click PLAY below to hear the interview with Assistant Commissioner Abbott