This sounds a bit like the AFL might be heading to India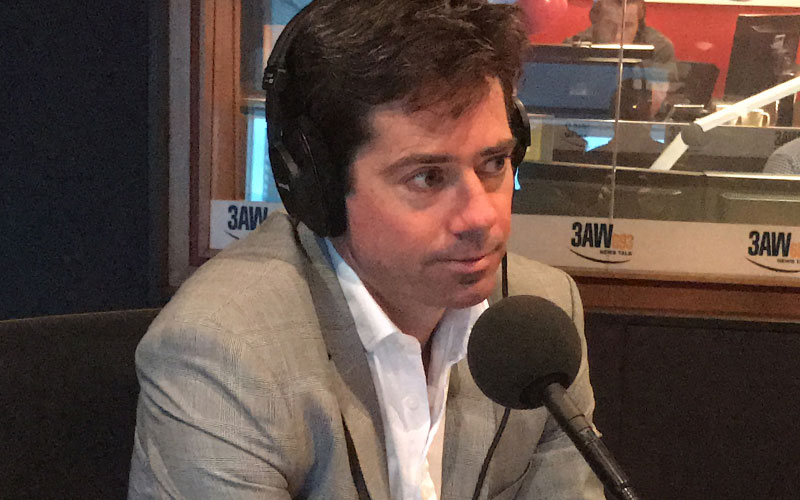 AFL boss Gil McLachlan speaks with Neil Mitchell every Friday.
On the agenda this week:
He said India and China are the AFL's key overseas markets in response to reports Essendon is looking at playing a game in India.
"Over the journey Richmond and Essendon have had discussions about India," he said.
"I haven't had them for a little while, but if that's coming out it wouldn't surprise me."
Gil LOVES it. But…
"Our clubs are so strong and so tribal and so powerful that they protect their players," he said.
"And if you don't have every player available for state of origin, as soon as you have one or two of the best guys not playing… I think it's hard."
MENTAL HEALTH ISSUES IN THE AFL
THURSDAY NIGHT FOOTY
WHETHER HE'D TAKE DONALD TRUMP TO THE FOOTY IF HE CAME TO VICTORIA
"Abosolutely."
Click PLAY for full audio