Three-game ban for Richmond fan puts footy fans on notice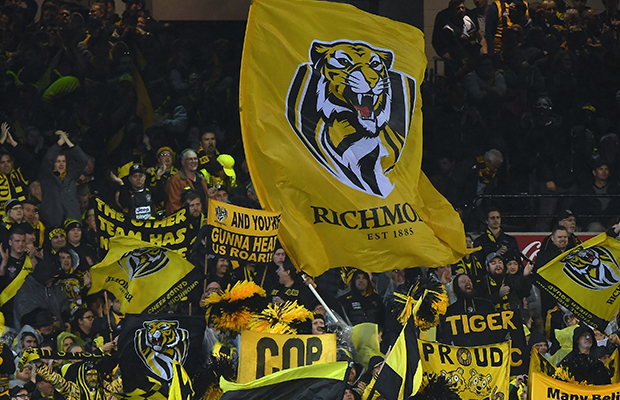 A Richmond cheer squad member has reportedly been handed a three-game ban for calling an umpire a "green maggot".
Tony Shaw couldn't believe it.
"That's not serious, is it? That's got to be a joke?" he said.
The banned fan told The Herald Sun he yelled "be consistent, you green maggot".
Fellow fans have since been warned by cheer squad chiefs to "refrain from making any derogatory comments towards anyone, be it on field or off."