Tom Elliott's message to those getting into a 'moral panic' over controversial t-shirt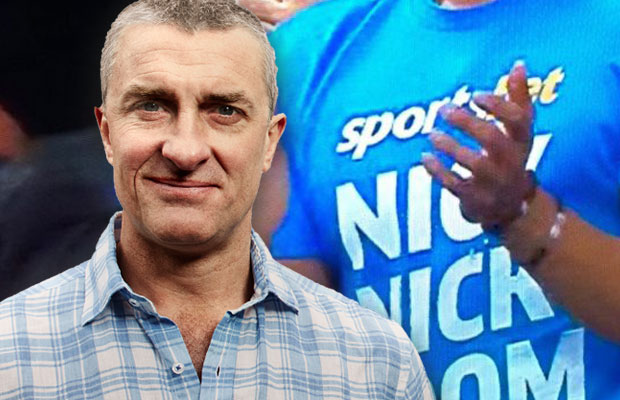 Tom Elliott has questioned those getting into a "moral panic" over a t-shirt worn by the brother of Nick Kyrgios promoting Sportsbet.
Christos Kyrgios has been wearing the shirt, promoting the betting company, while watching his brother courtside at the Australian Open.
The move has been criticised by some, however, Tom Elliott can't understand what the fuss is about.
"It's not about whether gambling is good or bad, I can tell you that," the 3AW Drive host said.
"We crossed that bridge years ago.
"This sports betting genie is not going back in the bottle."
Tom Elliott pointed out the Australian Open had an official betting partner of its own – William Hill.
"So if you're going to get upset about it, then what about their official wine sponsor, which I think is Jacob's Creek," he said.
"What if I went in with a Penfold's wine polo shirt? Would I be guilty of ambush marketing too?"
Click PLAY below to hear more on 3AW Drive