TV reporter attacked and left bleeding from head as violent anti-vaxxers riot in CBD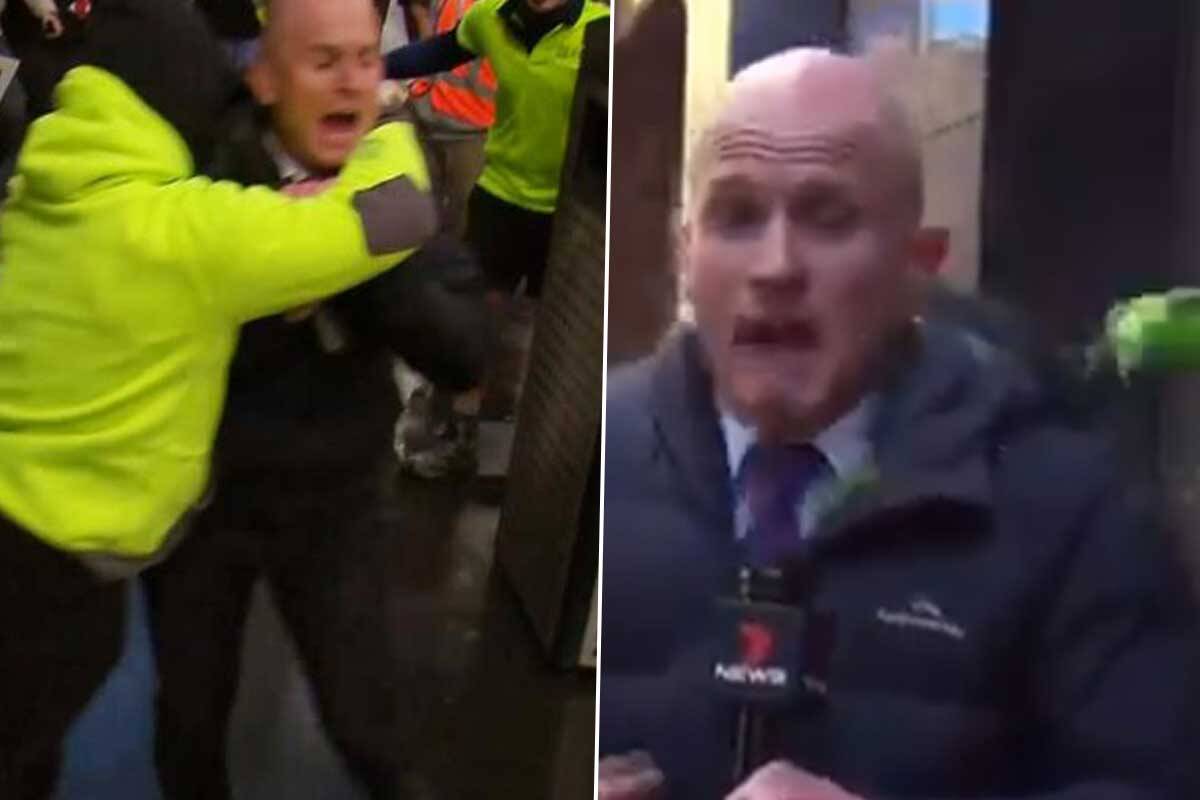 A television reporter has been left bleeding from the head after having an energy drink can thrown at the back of his head by violent thugs taking part in yet another anti-vax protest in the CBD.
Paul Dowsley from 7News was also tackled to the ground and had urine poured on him from a water bottle during multiple confrontations while reporting from the scene.
The can split the back of his head open.
"That one really hurt," Dowsley told 3AW.
A few hundred protesters have again descended on the CBD to cause trouble after the construction industry was shut down on Monday night.
Press PLAY below to hear Paul explain what happened
CFMEU boss John Setka maintains the main agitators are not members of his union and are professional protesters pretending to be construction workers.
He said those who were members and causing trouble would possibly lose their jobs.
The moment @paul_dowsley is hit (again) this time with a can of drink. pic.twitter.com/jywumGU81O

— Blake Johnson (@BlakeJohnson) September 21, 2021