V/Line boss admits state-wide suspensions are 'not good enough'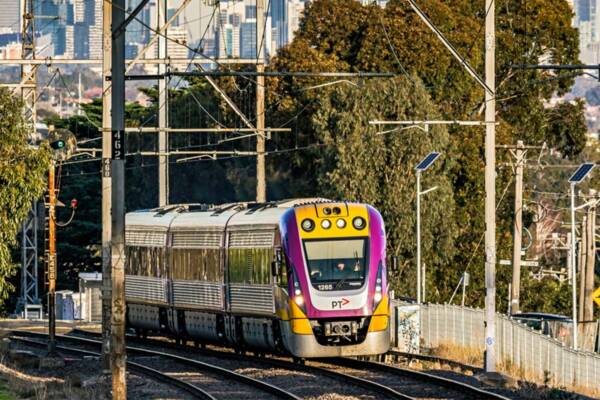 The CEO of V/Line has admitted two state-wide train suspensions in five weeks is "not good enough".
This morning, all V/Line services were halted for almost three hours due to a communications fault.
Five weeks ago, another communications fault also brought V/Line services across the state to a grinding halt.
In late May, there was also a signalling problem which led to the suspension of all services to and from Southern Cross.
V/Line CEO Matt Carrick says it's not yet clear exactly what caused this morning's outage, but the three incidents are unrelated.
"There was a major communications problem experienced this morning at about 3.45am, and what that meant was we had to cancel a number of services this morning," he told Neil Mitchell.
"A temporary solution is now in place and services were restored from about 6.30am."
Neil Mitchell: "What's the danger of it happening again?"

Matt Carrick: "Because they are unrelated it's impossible to say whether it's likely to happen again."
"It's not good enough that there are these problems," he admitted.
"I want to apologise to our passengers."
Press PLAY below to hear what's believed to have been behind the statewide V/Line suspensions